Monday, April 6, 2015
SU Art Galleries Presents 'Surveillance Machine' by Jonathan McFadden April 30-May 30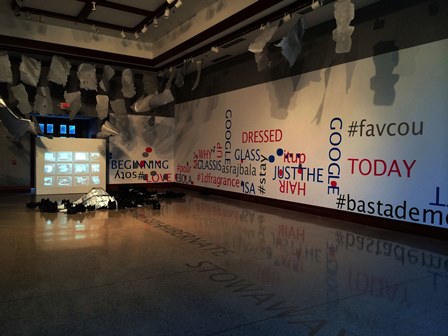 SALISBURY, MD---Artist Jonathan McFadden doesn't just watch the news — he analyzes it.

In his exhibit "Surveillance Machine," on display April 30-May 30 at the Salisbury University Art Galleries Downtown Campus, he reacts to contemporary news cycles, drawing attention to fractured and sensationalized coverage.

An artist talk with McFadden is 5:30 p.m. Thursday, April 30, followed by a reception from 6:30-8 p.m.

Using appropriated material, McFadden has combined works on paper and installation to construct new narratives about global society and how information is digested in a culture of dramatized news.

Earning his M.F.A. from Edinburgh College of Art (U.K.), McFadden has exhibited throughout the United States and in Europe. He has held residencies in the U.S., U.K. and Germany. His works are part of public collections in New York, Texas, Minnesota, Wisconsin, Illinois and Italy, as well as private collections throughout the U.S. and Europe.



Gallery hours are noon-6 p.m. Wednesday-Friday, noon-4 p.m. Saturdays. Sponsored by SU Art Galleries, admission is free and the public is invited.

For more information call 410-548-2547 or visit the SU Art Galleries website at www.salisbury.edu/universitygalleries.