Wednesday, March 26, 2014
Pulitzer Prize-Winning Author Ford Reads at SU Apr. 23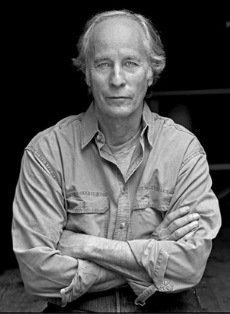 SALISBURY, MD---Pulitzer Prize-winning author Richard Ford reads from his works as part of Salisbury University's Writers-on-the-Shore series 8 p.m. Wednesday, April 23, in the Wicomico Room of the Guerrieri University Center.

His critically acclaimed novels include The Sportswriter, Independence Day, The Lay of the Land and his latest, Canada. He previously visited SU in 1988 and 2000.

The Sportswriter, released in 1986 was named one of the best five books that year by Time. It follows a failed novelist-turned-sportswriter — traits that paralleled Ford's career path in the early 1980s — who faces an emotional crisis following his son's death.

Its sequel, Independence Day, released nearly a decade later, became the first novel to win both the Pulitzer Prize for Fiction and the PEN/Faulkner Award. That same year, he won the prestigious Rea Award for the Short Story. More recently, he earned the Andrew Carnegie Medal for Excellence in fiction for Canada.

Ford has written several popular short story collections, including Rock Springs and Women with Men: Three Stories. He also has edited anthologies including the Granta Book of the American Short Story, the Granta Book of the American Long Story, The Essential Tales of Chekhov and Blue Collar, White Collar, No Collar: Stories of Work.

In addition, Ford has a long career in academia, having taught in some of the world's most prestigious English programs, including Princeton University and the Trinity College School of English's Oscar Wilde Centre in Dublin, Ireland. In 2012, he became the Emmanuel Roman and Barrie Sardoff Professor of the Humanities and Professor of Writing at the Columbia University School of the Arts.

The New York Times has called Ford's work "extraordinary." The New Yorker said, "Ford is possessed of a writer's greatest gifts," adding that Canada "represents a warm moment in American letters." The Washington Post has hailed his "magnificent work."

Sponsored by SU's English Department and Writers-on-the-Shore, admission to his reading is free and the public is invited. For more information call 410-543-6030 or visit the SU website at www.salisbury.edu.