Monday, August 25, 2008
Pereboom Named Dean of Fulton School of Liberal Arts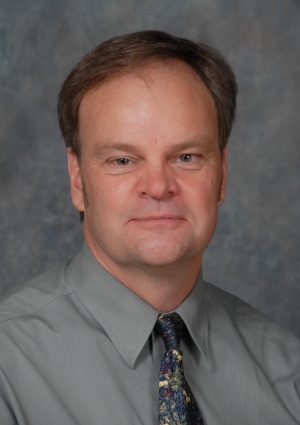 SALISBURY, MD---For Dr. Maarten Pereboom, history has repeated itself.
Pereboom, who joined Salisbury University's History Department faculty in 1994, served as interim dean of the Charles R. and Martha N. Fulton School of Liberal Arts from 2001-2002. Now, he has returned to the position-only this time it's permanent.
Originally from Canada, Pereboom earned his Ph.D. in History from Yale University in 1991, specializing in 20th century international relations. From there he pursued a post-doctorate fellowship at Georgetown University in Washington, D.C. In 1994 he became a member of SU's history faculty, and while he was soon pulled in the direction of administration, he has always retained a love for teaching. "It has been especially gratifying to see the transformation of our students during their time at Salisbury University, and excellence in teaching remains the focus of my efforts, whether inside or outside the classroom," he said.
In 1996 he became assistant dean of the Fulton School, advancing to associate dean in 1998. After serving a year as interim dean, he was appointed chair of the History Department in 2002. Now, he oversees that department-along with 11 others-as dean. His first major task: ensuring that the Fulton School's recently enacted curriculum reform, which will have students taking four four-credit courses instead of five three-credit courses, will provide students with an educational opportunity characteristic of exclusive private liberal arts colleges.
"It allows students to pursue topics in greater depth, and academic success will require greater self-discipline and more extensive study outside of the classroom," he said. "Faculty members in turn will have to develop new strategies and approaches to motivate students and stimulate learning, but that's what makes teaching such a satisfying and rewarding profession."
Pereboom may get to experience curriculum reform first-hand. The new dean hopes to return to the classroom to teach a class once or twice a year. He also will continue his scholarly pursuits, having just completed a manuscript, History in Film: The Twentieth Century Experience in Moving Pictures, for Pearson-Prentice Hall. His 1995 book, Democracies at the Turning Point: Britain and the End of the Postwar Order, 1928-1933, won the prestigious Choice Outstanding Academic Book Award.
In addition to his years spent teaching at SU, Pereboom has served as an instructor at Yale, the University of Maryland University College and Calvin College in Grand Rapids, MI. He has been a teaching fellow at Yale and Harvard. Pereboom has also served as a consultant for the Atlantic Council of the United States and the Council on Foundations in Washington, D.C.
At SU he won the 1998 Distinguished Faculty Award. He also led the successful effort to secure an $815,000 Teaching American History grant from the U.S. Department of Education in 2003.
For more information call 410-543-6030 or visit the SU Web site at www.salisbury.edu.