Wednesday, December 7, 2011
Perdue School's Beever Takes High Honor at National Sales Challenge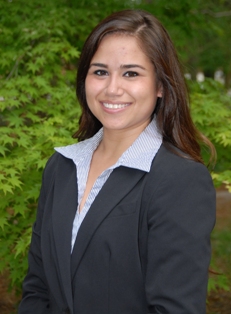 SALISBURY, MD---Salisbury University senior Jessica Beever of Mechanicsville, MD, placed third overall in the fifth National Sales Challenge held in November by the Russ Berrie Institute for Professional Sales (RBI) at William Paterson University in Wayne, N.J.

With her performance, Beever, a senior marketing and information systems major, helped SU become one of the only non-sales program universities to earn top honors at this year's competition.

While competing against 54 students from 27 schools in this year's challenge, Beever placed ahead of students from many of the best selling schools in the country, including the University of Toledo and Florida State, Baylor and Ball State universities.

The three-day event brings together top sales students from across the country to meet and network with representatives from major corporations as they compete in two sales events.

In the sales call role-play event, students engage in a 15-minute sales call with a business executive who evaluates them in areas such as ability to gather information, identify needs, present solutions and gain a commitment as well as in their approach and overall communication effectiveness. In the speed selling event, students create a two-minute sales pitch about themselves and meet individually with executives as they highlight why the executives should hire them.

Beever started preparing for the competition last spring by being one of the top student role plays from her professional sales class and over the summer by successfully completing a paid sales internship with The Knowland Group's D.C. Enterprise Sales office.

In preparation this semester, Beever worked with executives from PMG, ADP, Tom James and Perdue Farms in role-play training sessions during the weeks leading up to the competition. She also was invited to a half-day training session at Perdue's corporate facilities to meet with eight executives from Perdue Farms' marketing, sales, and purchasing department.

"When it finally came down to the event I felt very well prepared," said Beever. "I had great training and I felt very confident going in."

Dr. Howard Dover, SU professor of management and marketing and advisor to the team, noted that SU has one of the only programs in the nation that uses partners this extensively.

Due to her performance in the RBI National Sales Challenge, Beever was flown to second-round interviews with Johnson & Johnson's LifeScan division and was offered a position.

"I am excited and eager to work for them to show them they made the right choice," said Beever.

For more information call 410-543-6030 or visit the SU Web site at www.salisbury.edu.