Tuesday, May 6, 2014
PRESTO Students Perform Recital Wednesday, May 14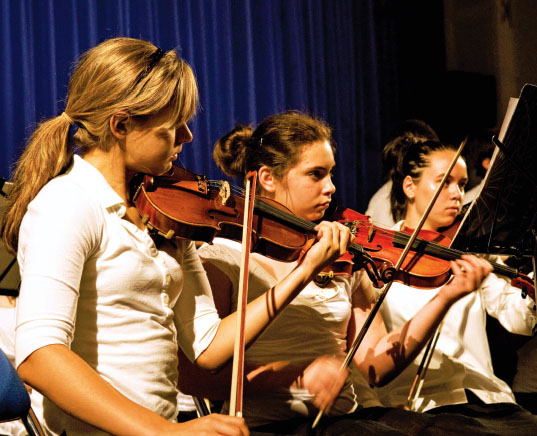 SALISBURY, MD---Students taking lessons through Salisbury University's PRESTO preparatory school of music share their talents during recitals at 5, 6:30 and 8 p.m. Wednesday, May 14, in the Great Hall of Holloway Hall.

The students range in age from 3-17 and in ability from beginner to intermediate. They perform solo violin, piano, cello, percussion and voice works, among others. Selections include Corelli's "La Folia," Rogers and Hammerstein's "My Favorite Things," Bizet's "Habanera" from Carmen and "Minuet in C" by J.S. Bach.

Students represent PRESTO instructors including Caitlyn Howard, Martha Mancuso, Spencer Schuyler and Bobbie Thamert, as well as SU student instructors Madeleine Clifton, Stephanie Durham and Leah Wilson.

Sponsored by the Department of Music, admission is free and the public is invited. For more information call 410-548-2985 or visit the PRESTO website at www.salisbury.edu/musicdept/presto.