Tuesday, May 6, 2014
SU Art Galleries Presents 'Memories in Clay' May 16-June 21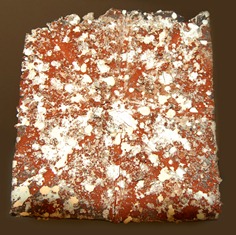 SALISBURY, MD---Was Easton, MD, home to the first settlement of free African Americans in the United States? Some scholars believe so, and if they are correct, the area of the city known as "The Hill" may have been the site of that settlement.

Clay from that historical neighborhood is incorporated into works featured in the exhibit "Memories in Clay: Works by Margaret Boozer and the Eastern Shore Hospital Center Department of Health and Mental Hygiene Patients" May 16-June 21 at the SU Art Galleries — Downtown Campus.

A reception is 5-8 p.m. Friday, May 16, during the Salisbury Arts & Entertainment District's monthly 3rd Friday celebration.

Boozer, of Red Dirt Studio of Mt. Rainier, MD, worked with the patients to create the artworks as part of the center's art therapy program.

According to Leah Bell, an art therapist at the center, this type of therapy allows patients a degree of freedom and creative self-expression in an environment that is largely regimented by necessity. Patients are able to discover talents and strengths, and define their identities beyond the label of "psychiatric patient."

Gallery hours are noon-6 p.m. Wednesday-Friday, noon-4 p.m. Saturday. Sponsored by SU Art Galleries, admission is free and the public is invited.

For more information call 410-548-2547 or visit the SU Art Galleries website at www.salisbury.edu/universitygalleries.