Friday, December 16, 2016
International ESOL/TESOL Graduates Teach English to Others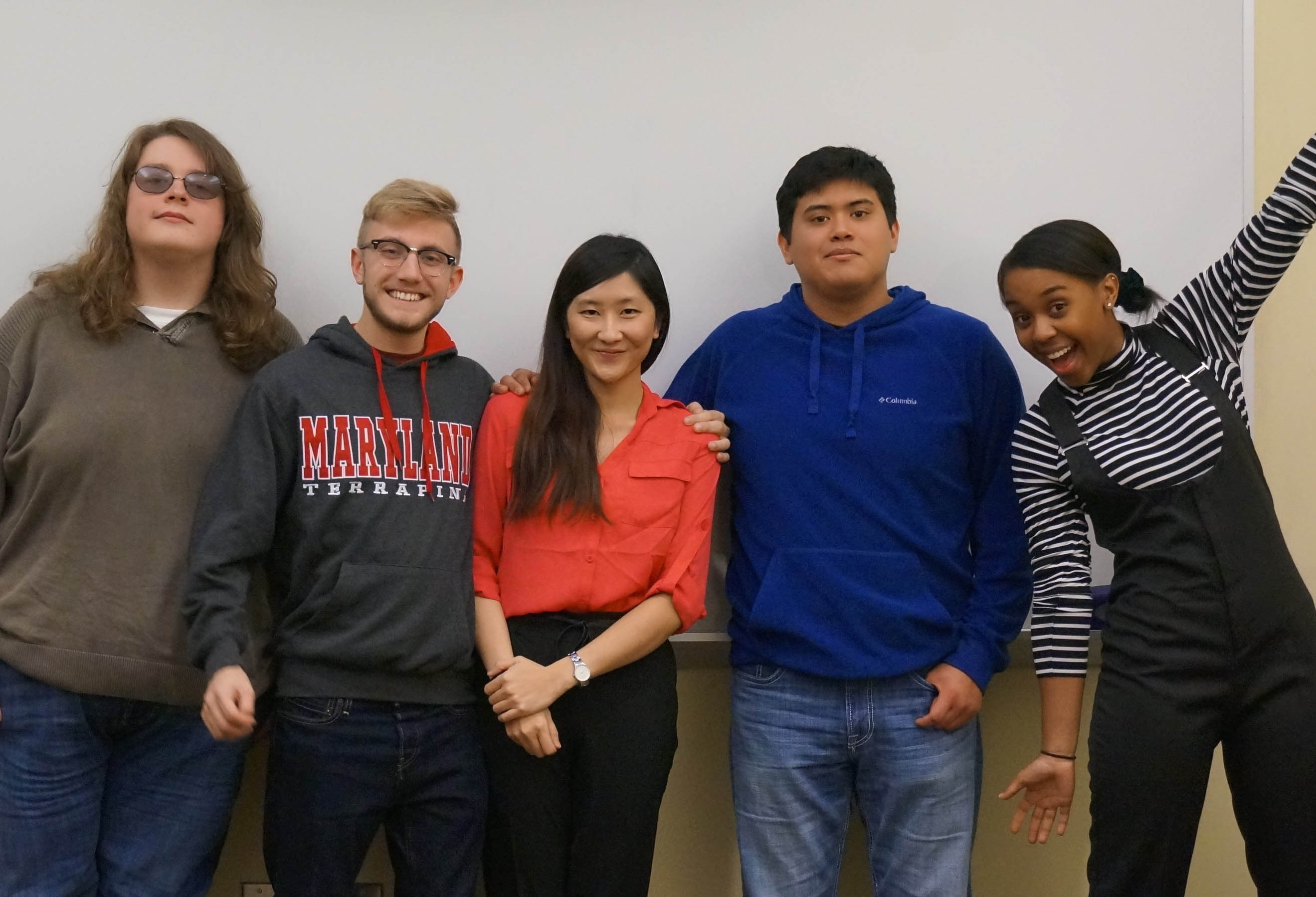 SALISBURY, MD---For some, learning the English language is challenging enough. For three students from Asia, Salisbury University also provided an opportunity to teach it.

"Three of our international students, for whom English is not their first language, have secured positions teaching English and other languages in the United States," said Dr. Derya Kulavuz-Onal, assistant professor in SU's English Department. "We found this to be unique, since they were themselves English learners once."

KuanYin (Kelly) Chen '15 of Taiwan and Yutaro Hatta '16 of Japan both earned an M.A. in Teaching English to Speakers of Other Languages (TESOL) at SU. Ehean (Chris) Kim '16 of South Korea graduated with a B.A. in English for Speakers of Other Languages (ESOL) and a K-12 teaching certification.

"I felt I would learn English more efficiently if I taught it," said Kim, now an ESOL instructor at Laurel Middle and High schools in Delaware. "I also wanted to help language learners navigate the daunting task of learning English – like I did."

As a non-native speaker, he said he can predict what problems his students will face when they learn English and teach them communication strategies that native speakers don't always realize are most pertinent to communication.

"I also understand the hardship and frustration of language learning in general," he said. "I try to make students feel at ease in my classroom and encourage them to speak English regardless of making mistakes."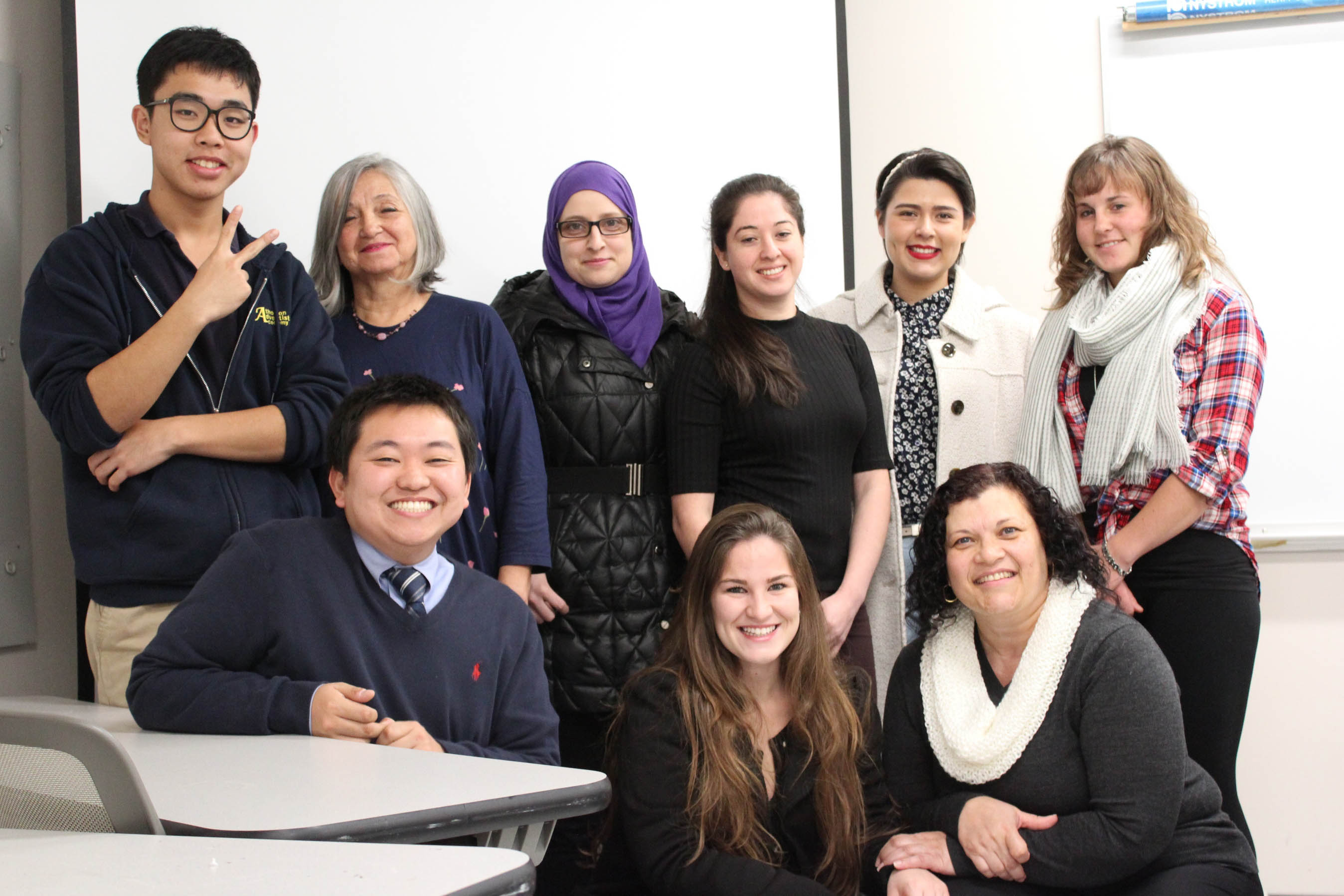 Hatta is an ESL instructor at the English Language Center at Howard Community College in Columbia, MD. He teaches two English classes to help students, including immigrants, improve their reading and writing skills. He also supports center events for international students and assists with student registration and placement tests.

"In my class, I have students from Austria, Brazil, China, Ecuador, El Salvador, Guatemala, Mexico, Peru, South Korea and more," Hatta said. "I am doing my best to help and support their learning, as my professors at Salisbury University did for me."

Chen is a second language teacher at the French American International School in Portland, OR; she teaches Chinese.

"SU's TESOL program focused a lot on second language acquisition, which applies to teaching English and other languages," she said. As an international student, she too can relate to her students, understanding how hard it is to learn a new language.

"Not only is it about language learning itself, but also learning about the culture, and seeing and respecting the differences," she said.

SU offers a variety of ESOL/TESOL programs, certifications, minors and tracks. All three students said several faculty and staff members helped them while at SU.

"I learned so much from Dr. Kulavuz-Onal," Chen said. "I really liked all the class discussions about multilingualism and establishing identity with language and culture."

Kim applauded his academic advisor, Dr. Anjali Pandey, also of SU's English Department. He said: "She took care of international students really well. I totally changed my perspective on language learning because of her classes. She sparked our creativity."

For more information call 410-543-6030 or visit the SU website at www.salisbury.edu.