Friday, November 1, 2013
Former South African Ambassador Gangat Speaks at SU Thursday, November 7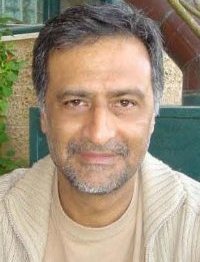 SALISBURY, MD---Playing sports and listening to the radio are leisure activities for many Americans. To Rafique Gangat, however, they are symbols of equality and liberty.

Gangat, former South African ambassador to the United Arab Emirates and Palestine, is the next speaker in Salisbury University's "One Person Can Make a Difference" lecture series. His talk, "One Person Can Make a Difference by Bending the Rules," is 5:30 p.m. Thursday, November 7, in Teacher Education and Technology Room 153.

The first career diplomat of color for South Africa, Gangat served as South African vice consul in Beverly Hills, CA, and later as spokesperson for the Department of Foreign Affairs and consul general in Karachi, Pakistan.

During his diplomatic service, he had a first-hand look at Apartheid and its impact on the country. He shares stories from that horrific time in the book Ye Shall Bowl on Grass, its title derived from Apartheid legislation that barred non-whites from playing cricket on natural fields.

In 2003, Gangat ended his service to South Africa, focusing his attention on establishing a free radio station, 93.6 RAM FM, to serve the Palestinian Authority and Israel's West Bank. The station is modeled after South Africa's Radio 702, which Nelson Mandela credited with playing a significant role in reconciling post-Apartheid South Africa.

Sponsored by SU's Bosserman Center for Conflict Resolution, admission is free and the public is invited.

For more information call 410-219-2873 or visit the SU website at www.salisbury.edu.