Friday, November 1, 2013
Acclaimed Author Coates Speaks at SU Thursday, November 7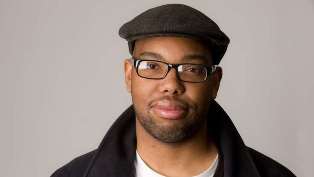 SALISBURY, MD---Bestselling author Walter Mosley has called Ta-Nehisi Coates "the young James Joyce of the hip-hop generation."
A writer and senior editor at Atlantic, Coates speaks as part of Salisbury University's Enlightened Perspective Lecture Series on Thursday, November 7. His presentation, "The 200-Year American Civil War," is 7 p.m. in the Wicomico Room of the Guerrieri University Center.
Coates received critical acclaim for his debut book, The Beautiful Struggle: A Father, Two Sons and an Unlikely Road to Manhood, a memoir of growing up in Baltimore during the age of crack cocaine. The book offers a vivid portrait of his father, a former Vietnam veteran and Black Panther who started his own underground press, had seven children with four women and dedicated his life to guiding his son through adolescence in the inner city.
A former writer for The Village Voice and a contributor to Time, O and The New York Times Magazine, Coates also has received accolades for his commentary. The New Yorker called him "one of the most elegant and sharp observers of race in America … who challenges his readers to transcend narrow self-definitions and focus on shared humanity."
MSNBC's Rachel Maddow said she did not "know if, in U.S. commentary, there is a more beautiful writer than Ta-Nehisi Coates." Time has named his blog one of the "25 Best in the World." In 2012, he was awarded the prestigious Hillman Prize for Opinion and Analysis in Journalism.
Coates recently was appointed a Martin Luther King Visiting Associate Professor in the Massachusetts Institute of Technology's Writing and Humanistic Studies Program. He is currently writing his first novel, about an interracial family in pre-Civil War Virginia.
Admission to his talk is free and the public is invited. For more information call 410-543-6030 or visit the SU website at www.salisbury.edu.