Wednesday, July 22, 2015
Fall Lifelong Learning Seminar Registration Open Through Aug. 26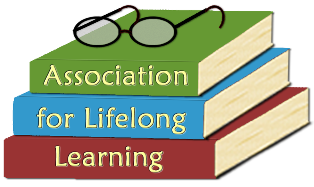 SALISBURY, MD---Registration is open for lifelong learning seminars presented by the Association for Lifelong Learning in Salisbury with support from the Salisbury University Foundation, Inc., this fall.
Membership, for Delmarva Peninsula residents age 50 and over, is $30 for the semester and includes all courses. Multi-session courses scheduled this semester include:
"Aspects of the Settlement and Growth of the Lower Eastern Shore Through the 19th Century" with G. Ray Thompson;

"D-Day to VE Day — the War in Western Europe Won" with Michael Roberts;

"America's Nuclear Security: Is it Time to Pay the Piper?" with James Noel;

"Rivers of the Chesapeake 3: the Eastern Shore" with Phillip Hesser;

"The Spirit of Pioneer Women: Letters, Journals and Diaries of the 19th Century" with Kathleen Winter;

"Psychology of Women" with Carolyn Stegman;

"Selected 20th-Century Composers and the Trends of That Period" with Thomas Elliot;

"Ain't We Got Fun? Reading the Roaring '20s" with Nancy Hesser;

"Ghost Busting: Exploring Hauntings in Fiction" with Nancy Hesser;

"The Artist's Way: a Spiritual Path to Higher Creativity" with Diane Thomas Mitchell;

"The Constitution and the Supreme Court: Gay Rights and the Culture War" with Page Insley Austin;

"Life's Origin(s) — the Evidence" with Richard Hunter;

"The Persistence of Asset Bubbles in the Economy" with Phillip LeBel;

"The Holocaust — Jewish Armed Resistance" with Joseph Chaikel; and

"The Delmarva Peninsula and Climate Change" with Mike Pretl.
Registration deadline is Wednesday, August 26. To request a membership and registration form, and a detailed catalog of course offerings, e-mail assocforll@hotmail.com or visit www.associationforlifelonglearning.org.
For more information about the series visit the Learn with SU website at www.salisbury.edu/lifelonglearning.