Wednesday, February 24, 2016
Dotterer Endows SU Literary Lecture Series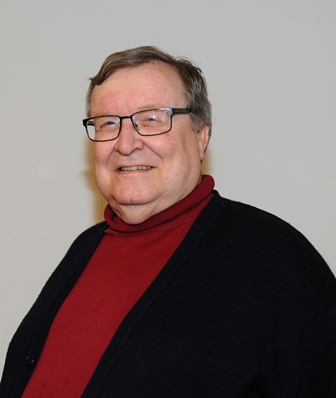 SALISBURY, MD---As dean of Salisbury University's Charles R. and Martha N. Fulton School of Liberal Arts from 1993-2001, Dr. Ron Dotterer solicited gifts from others to help grow and improve the school.



Now that the English professor is preparing for retirement this July after 45 years in the classroom (22 with SU), he decided it was time to give back himself. The Salisbury University Foundation, Inc. recently announced the creation of the Dotterer Public Lecture on Literature, endowed with a $20,000 gift from Dotterer.

When considering what he wanted his contribution used for, Dotterer recalled the prestigious speakers that had presented at the University during his tenure, including Nobel laureate Toni Morrison, anthropologist Jane Goodall, feminist pioneer Gloria Steinem, author John Barth and world leaders Lech Walesa and F.W. deKlerk.

"As the budgets have tightened, that's something that has started to disappear," he said, adding it was important that students continue to hear from outside voices, not just their own professors.

Dotterer said though the new series will be focused on literature — teaching English has been one of his life's joys — he intentionally left the topic open-ended enough that speakers could include anyone from scholars to creative writers.

He drew that inspiration partially from SU's E. Pauline Riall Lecture Series, which has brought an array of policy experts, authors, classroom teachers, administrators and others to campus under the umbrella topic of "education" each semester since 1988.

Once he retires, Dotterer will not be working from a classroom every day, or even every week, as he has for nearly half a century. However, that does not mean he plans to give up on academia entirely.

In addition to spending more time with his family, including six grandchildren, he plans to work on a book (his eighth overall) about Shakespeare's historical plays and may contribute to The Great Courses, a DVD series geared toward lifelong learners. He also intends to keep his lecture skills sharp by serving as a speaker for community groups.

The first Dotterer Public Lecture on Literature is expected to be announced next fall. For more information call 410-543-6030 or visit the SU website at www.salisbury.edu.