Monday, September 12, 2011
DLLR Secretary Sanchez Keynotes SU Latino Heritage Month Celebration Wednesday, September 21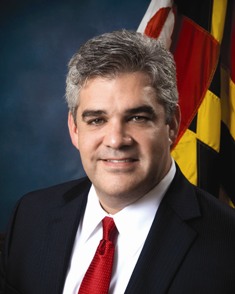 SALISBURY, MD---As Maryland's secretary of labor, licensing and regulation, Alexander M. Sanchez works to protect and empower the state's citizens.
On Wednesday, September 21, he keynotes Salisbury University's Latino Heritage Month celebration with the talk "Protecting the American Dream: Maryland's Commitment to a Skilled, Educated and Diverse Workforce." His lecture is at 7 p.m. in Perdue Hall Room 156. A reception follows.
Sanchez is the past executive director of the Hispanic National Bar Association and Foundation, which promotes the interests of Hispanic attorneys, judges, law professors and students throughout the United States.
"Secretary Sanchez is on the forefront of efforts to ensure Maryland's workforce is ready for our new and challenging economy," said Scott Jensen, SU assistant to the President for government and community relations. "It will be exciting to hear from him on these issues."
A native of Cleveland, Sanchez has served on the Maryland Governor's Cabinet since 2009. He is also a member of the Maryland Small Business Task Force, Green Jobs and Industry Task Force and Council for New Americans, among others.
His presentation at SU is sponsored by the President's Office, Charles R. and Martha N. Fulton School of Liberal Arts, Richard A. Henson School of Science and Technology, Franklin P. Perdue School of Business, Institute for Public Affairs and Civic Engagement (PACE) and Diversity Office.
Admission is free and the public is invited. For more information call 410-548-3316 or visit the SU Web site at www.salisbury.edu.