Friday, September 9, 2011
Nabb Research Center Co-Sponsors Maryland 'Dove' September 14-18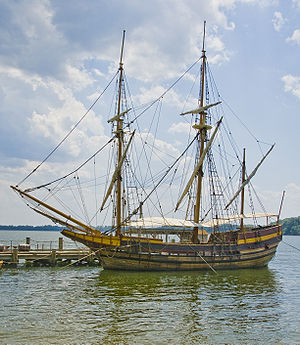 SALISBURY, MD---In 1634, royal subjects aboard two ships, the Ark and Dove, embarked on a transatlantic voyage from England to the New World with instructions to colonize a new territory to be called Maryland.

Since 1978, a recreation of the Dove has represented that journey at its home port in historic St. Mary's City. From Thursday-Sunday, September 14-18, the vessel docks in downtown Salisbury.

The Dove opens to the public from 6-8 p.m. Friday, September 16. Its captain, Will Gates, speaks about the ship and its significance to Maryland's history at 7 p.m. that evening. Shipboard tours are available from 10 a.m.-5 p.m. Saturday-Sunday, September 17-18.

Co-sponsored by Salisbury University's Edward H. Nabb Research Center for Delmarva History and Culture, and the Wicomico County Historical Society, admission is free and the public is invited.

For more information call 510-543-6312 or visit the Nabb Research Center Web site at http://nabbhistory.salisbury.edu.