Monday, November 14, 2011
Author, Political Commentator Perlstein Speaks at SU Wednesday, November 16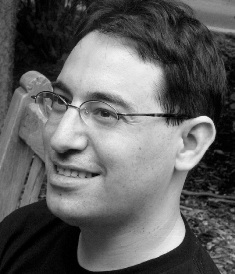 SALISBURY, MD---New York Times bestselling author Rick Perlstein speaks on "Mobilizing America: The Rise (and Fall?) of the Tea Party" 7 p.m. Wednesday, November 16, in the Nanticoke Room of Salisbury University's Guerrieri University Center.

A noted author and historian, he also discusses his book Nixonland: The Rise of a President. He is a contributor to The New York Times, The Washington Post, Chicago Tribune, San Francisco Chronicle, Los Angeles Times, Newsweek and The New Yorker. He also is a frequent guest on MSNBC's Rachel Maddow Show.

Perlstein graduated from the University of Chicago with a B.A. in history and spent two years in the doctoral program in American culture at the University of Michigan-Ann Arbor. He previously served as a senior fellow at the Campaign for America's Future.

Sponsored by The Institute for Public Affairs and Civic Engagement (PACE), admission is free and the public is invited.

For more information call 410-677-5045 or visit the PACE Web site at www.salisbury.edu/pace.