Thursday, November 7, 2013
U.S. Geological Survey Scientist Betancourt Speaks at SU Thursday, November 14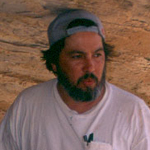 SALISBURY, MD---Dr. Julio Betancourt, senior scientist and project chief in the U.S. Geological Survey's national research program, speaks on his studies in phenology at Salisbury University.

His presentation, "Patterns, Sources and Consequences of Spring Onset Variations and Trends in the United States," is 7 p.m. Thursday, November 14, in Henson Science Hall.

Phenology is the study of plant and animal life cycle events and how they are influenced by seasonal climate variations and habitat factors. Betancourt has spent more than three decades in Tuscon, AZ, studying biological indicators from tree rings to fossil rodent middens.

Data collected from this type of research often is instrumental in establishing baselines to detect and forecast environmental change and develop rational water management approaches. Studies early in Betancourt's career also helped challenge traditional methods and assumptions in flood frequency analysis and created new consideration of how climate, in addition to weather, helps determine the frequency, extent and severity of wildfires.

In addition to his research, Betancourt is an adjunct professor at the University of Arizona, where he earned his M.S. and Ph.D. in geosciences.

Sponsored by the Richard A. Henson School of Science and Technology, admission to his talk is free and the public is invited. For more information call 410-543-6489 or visit the Richard A. Henson School of Science and Technology website at www.salisbury.edu/henson.