Wednesday, October 14, 2015
The Salisbury Film Society Presents 'Two Days, One Night' November 1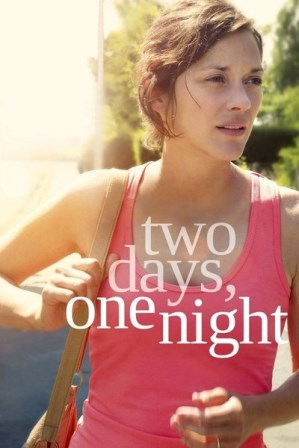 SALISBURY, MD—The Salisbury Film Society (SFS) presents the drama Two Days, One Night 2:30 p.m. Sunday, November 1, in Fulton Hall 111.

Oscar-nominated Marion Cotillard (The Dark Knight Rises) plays a young Belgian mother, Sandra, who discovers that her workmates have opted for a significant pay bonus, in exchange for her dismissal. Now, over the course of one weekend, Sandra must confront each co-worker individually in order to win a majority of their votes before time runs out.

"A dilemma so simple and so timely, it barely feels like fiction," said Moira MacDonald of the Seattle Times. John Anderson of Newsday saw "a rare thing, a socio-economic thriller, with a moving performance by Cotillard."

The SFS series is co-sponsored by the Salisbury Wicomico Arts Council (SWAC) and SU's Charles R. and Martha N. Fulton School of Liberal Arts. Arnaud Perret of SU's Modern Languages Department will lead a group discussion following the screening.

Tickets are $9, $8 for SWAC members, free for college and university students with ID. For more information call 410-543-ARTS (2787) or visit the SWAC website at www.543arts.org.