Tuesday, October 13, 2015
SU Dance Company Presents Annual Fall Showcase November 5-8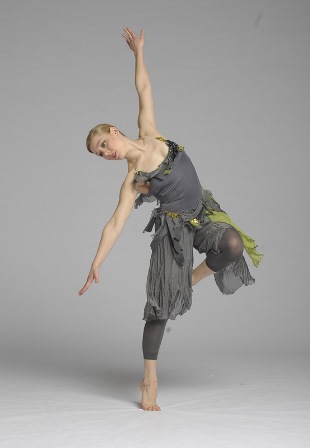 SALISBURY, MD---The Salisbury University Dance Company, under the direction of Mary Norton, hosts its annual Fall Student Showcase from Thursday-Sunday, November 5-8, in Holloway Hall Auditorium. Curtain is 8 p.m., 2 p.m. Sunday.
The program includes student choreography, as well as work by resident faculty. A feature of the concert is guest artist Jennifer Yackel's performance of "Hexantanz." Yackel is a Philadelphia-based dance artist originally from Salisbury. Her extensive career has included work with the Richmond Ballet, Jeanne Ruddy Dance and the Ellen Sinopoli Dance Company, among others.
Dr. Victoria Hutchinson, professor of dance, presents the reconstruction of "Hexantanz," choreographer Mary Wigman's 1926 formative work of German expressionist dance, accompanied by percussionist Tom Clark. In conjunction with the Fulton Faculty Colloquia Series, she shares her research in a pre-matinee lecture and demonstration at 1 p.m. Sunday, November 8, in the Great Hall of Holloway Hall.
Student choreography includes several contemporary pieces. Senior member Kylie Watson's piece "Tell Your Heart to Beat Again" is set to music by Danny Gokey and explores triumph over adversity in its message. Jenna Payne, who is pursuing a graduate degree, uses the music of One Republic in her work "I Lived," reflecting on living life to the fullest. Continuing in the contemporary vein is "Keep Breathing" by senior member Kasey Jenkins. The music of Ingrid Michaelson is the inspiration for her theme of pursuing inner harmony.
Junior company members Sasha Mary Ratcliff and Shelly Sainsbury have collaborated on "Keep It Movin," an upbeat hip-hop dance to a music compilation that includes artists Galantis, Alison Wonderland, Alessia Cara and Empire Kast. Jazz dance technique is the genre of senior Daniella Celia's energetic work "On My Way," accompanied by music from Rusted Root.
Junior Sonia Smith uses modern jazz technique with an African spiritual influence in "Hold My Hand," set to music by Delta Rae. The concert concludes with a company finale, choreographed by faculty member Jessica Hindman-Wheatley.
Admission is $12, $9 for seniors, teens and SU alumni. Children under 12 are admitted free. SU ID holders are admitted free for Thursday evening's performance. Reservations are not required. Tickets may be purchased online at www.salisbury.edu/theatreanddance and are available at the door 30 minutes prior to curtain. The public is invited.
For more information, call 410-543-6228 or visit the SU website at www.salisbury.edu.