Monday, October 12, 2015
'The Internet's Own Boy' Screening at SU October 23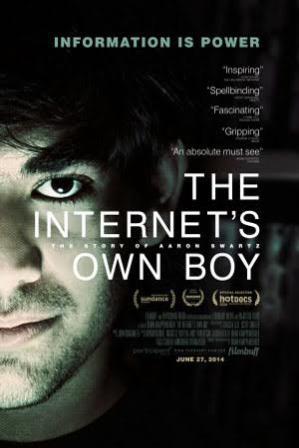 SALISBURY, MD---Salisbury University Libraries commemorates International Open Access Week with a screening of the documentary The Internet's Own Boy: The Story of Aaron Swartz 4 p.m. Friday, October 23.
The film follows the story of programming prodigy and information activist Aaron Swartz. From his help in developing the basic internet protocol RSS to co-founding Reddit, Swartz's fingerprints are all over the Internet.
He also focused on civic awareness and activism, helping launch the Progressive Change Campaign Committee to learn more about effective online activism and founding the online group Demand Progress, known for its campaign against the Stop Online Piracy Act.
It was his groundbreaking work in social justice and political organization, combined with his aggressive approach to information access that ensnared him in a two-year legal battle that ended with his taking his own life at age 26.
Collider has called the documentary "an absolute must-see." The Hollywood Reporter echoed that sentiment, adding that the "heartbreaking" story of "a tech wunderkind persecuted by the U.S. government" was required viewing "for anyone who knows enough to care about the way laws govern information transfer in the digital age." It was an official selection at the 2014 Sundance and SXSW film festivals.
Admission is free and the public is invited. Those wishing to attend are asked to RSVP by Friday, October 16, to Laura Hanscom, SU scholarly communications librarian, at lahanscom@salisbury.edu.
For more information call 410-543-6030 or visit the SU website at www.salisbury.edu.