Monday, October 12, 2015
SU's Fall Environmental Studies Colloquium Series Continues November 4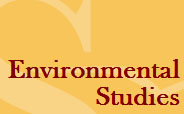 SALISBURY, MD---Salisbury University's fall Environmental Studies Colloquium Series continues with "Choptank: Portrait of a Chesapeake River" by Tom Horton, Dave Harp and Tom Fisher on Wednesday, November 4.

Their presentation is at 7 p.m. in Henson Science Hall Room 243.

Horton, environmental studies faculty at SU, covered the environment for the Baltimore Sun for 35 years. He has written eight books about the bay. His honors include the John Burroughs Award for nature writing, the Sierra Club's prestigious David Brower Award, and accolades from the Chesapeake Bay Foundation and Audubon Society. Earlier this year, outgoing Maryland governor Martin O'Malley honored him as an "Admiral of the Chesapeake."

Harp served as the staff photographer for the Hagerstown Morning Herald and was chief photographer for Baltimore Sun Magazine for nearly a decade. His additional credits include The New York Times Magazine and Smithsonian, among others. The past president of the American Society of Media Photographers has been chronicling the Chesapeake Bay for nearly four decades. He and Horton have collaborated on four books.

Fisher has conducted long-term studies of water quality in the Choptank River at the university of Maryland Center for Environmental Science's Horn Point Laboratory. He is currently involved in approaches to reducing nutrient runoff from farms in the watershed, as well as long-term monitoring and evaluation. His research has been published in journals including the Journal of Hydrology; Science of the Total Environment; and Water, Air and Soil Pollution, among others.

Sponsored by the Environmental Studies Department, admission is free and the public is invited. For more information call 410-543-6030 or visit the SU website at www.salisbury.edu.