Monday, January 24, 2011
Suicide Attempt Survivor Kevin Hines Speaks at SU March 2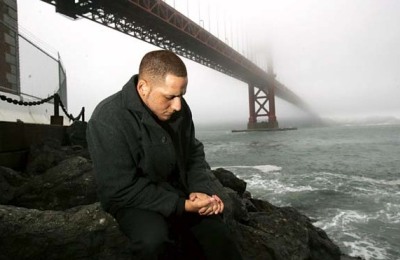 SALISBURY, MD---Suicide attempt survivor Kevin Hines, who tried to kill himself by jumping off San Francisco's Golden Gate Bridge, speaks at Salisbury University on Wednesday, March 2. His talk on suicide prevention and living "mentally well" is 4-5:30 p.m. in the Wicomico Room of the Guerrieri University Center.
MSNBC estimates that some 2,000 people have attempted suicide since the bridge opened in 1937. Less than two percent survive. Hines, who was diagnosed with bipolar disorder at age 17, has become a powerful, honest mental health advocate. He shares his first hand experience with suicidal thoughts, which eventually led to his 220-foot plunge into the bay.
Hines is featured in the film The Bridge and has appeared on Larry King Live, 20/20, Anderson Cooper 360, Good Morning America and CBS Sunday Morning News. He has published articles on suicide prevention and America's mental health in the Santa Barbara Independent, Santa Barbara Daily Sound and San Francisco Medicine magazine. He just finished his memoir, The Wounded Healer: Chronicles of a Psychotic Mind. For more information, visit www.kevinhinesstory.com.
Sponsored by SU's Counseling Center, in partnership with the Social Work Department, Housing and Residence Life Office and Worcester County Core Service Agency, the talk is free and the public is invited. Seating is limited. Light refreshments are served at 3:30 p.m., also in the Wicomico Room. For more information, call the Counseling Center at 410-543-6070 or visit the SU Web site at www.salisbury.edu.
In addition to the SU lecture, Hines addresses the Eastern Shore Suicide Prevention Conference on Thursday, March 3, at the Clarion Fontainebleau Resort in Ocean City. To register for the conference, contact the Worcester County Core Service Agency at 410-632-6366 or visit www.suicidepreventionconference.org.