Thursday, February 2, 2017
Sea Gulls Have a Chance to Cheer on Alumnus Dan Quinn at Super Bowl Party February 5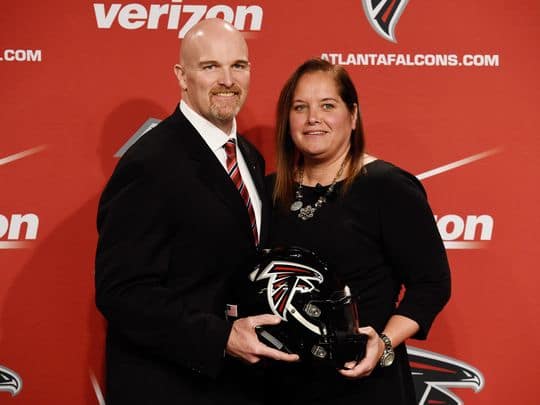 SU Alumni Dan and Stacey Quinn

SALISBURY, MD---SU students have the opportunity to cheer on alumnus Dan Quinn during this year's Super Bowl Watch Party beginning 6:30 p.m. Sunday, February 5, in the Fireside Lounge of the Guerrieri University Center.

Quinn, head coach of the Atlanta Falcons, leads his team against the New England Patriots to vie for this year's Lombardi Trophy.

Sponsored by Guerrieri University Center Events, the party includes free food and giveaways, as well as a jersey raffle. Admission is free for students.

For more information call 410-543-6100 or visit the SU website at www.salisbury.edu.