Thursday, February 2, 2017
SU Students Present at Radical Philosophy Association Conference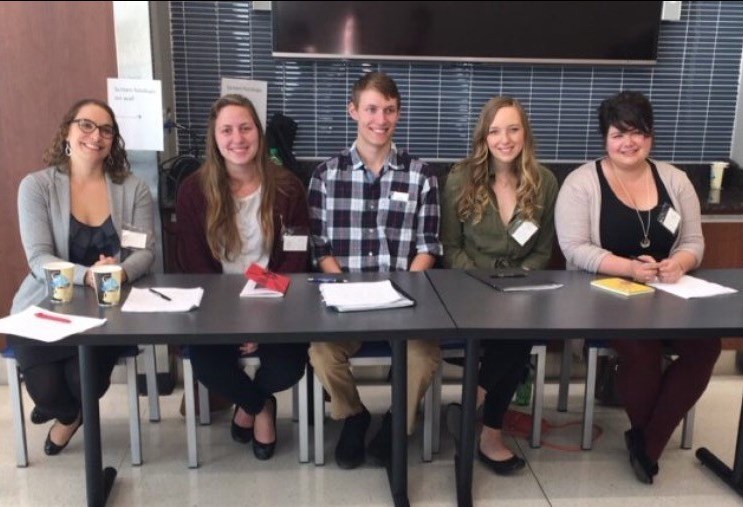 SALISBURY, MD---Four Salisbury University students presented at the Radical Philosophy Association's 12th Biennial Conference at the University of Kentucky in Lexington.

They formed an undergraduate panel on "Radical Theory Today" and shared papers, projects and research that they had worked on throughout the year," said Dr. Sarah Surak of SU's Political Science and Environmental Studies departments.

Junior Madison Hill, a political science and Spanish double major from Odenton, MD, presented on "Barbie's Day Job: A Radical Critique of a Woman's Role in the Workplace." She said: "The conference was a great way to explore concepts in a different type of academic setting, allowing me to hear and discuss different viewpoints."

Sophomore Hunter Jennings, a psychology and conflict analysis and dispute resolution double major from Annapolis, MD, explored "Informal Oppression: Uber-Exploitation and Economic Oppression in the Informal Economy."

Two political science and environment studies double majors also attended: Junior Alyssa Massey of Salisbury presented "Exploring Utopia: Imagining the Possible." Senior Laura Baasland of Northern California discussed "Non-Profits: What is the Bottom Line?"

"The conference was an amazing opportunity for me to develop myself as a scholar, and gain professional and academic experience that I can apply going forward," Baasland said. Massey added: "Attending and presenting research provided me in-depth, hands-on learning."



The students were all taking an SU Honors College course taught by Surak on "Radical Political Theory." The Honors College also provided funding for the group to attend the conference.

In addition to teaching and mentoring students, Surak co-directs SU's Institute for Public Affairs and Civic Engagement (PACE).

For more information call 410-543-6030 or visit the SU website at www.salisbury.edu/pace.