Monday, April 13, 2015
Salisbury Pops Celebrates Cinco de Mayo Tuesday, May 5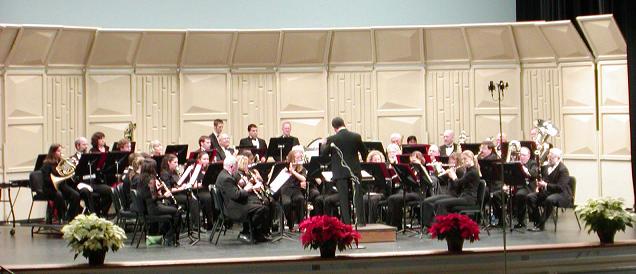 SALISBURY, MD---The Salisbury Pops, directed by Lee Knier, throws a musical fiesta during its annual Spring Concert, "Celebrate Cinco de Mayo: South of the Border to Mexico and Beyond."

Scheduled 7:30 p.m. Tuesday, May 5, in Holloway Hall Auditorium, the concert is part of Salisbury University's annual Spring Music Festival, "From Havana to Harlem to Hollywood: A Tribute to Music of the Americas."

Selections include Rafael Hernandez' "El Cumbanchero," Bernado Bautista Monterde's "La Virgin de la Macarena," Joaquin Rodrigo's popular "Concerto de Aranjuez," two "Fandango"s (both the Joseph Turrin and Frank Perkins compositions), Augstin Lara's "Granada," Ernesto Lecuona's "Malegueña, Jamie Texidor's "Amparito Roca March" and a Tijuana Brass medley.



Guests and soloists include Mid-Atlantic Symphony principal trumpet Stuart Smith, University of Maryland Eastern Shore faculty trombonist Dr. Isrea Butler, trumpeters Glenn Luedtke and Matt DeTora, student soloist Ben Wilshusen, SU guitarist Dr. Danielle Cumming and visiting guitarist Vendim Thaqi, SU's Young Guitarist in Residence.

Sponsored by the Department of Music, admission is free and the public is invited. For more information call 410-543-6385 or visit the SU website at www.salisbury.edu.