Monday, July 24, 2017
SU's Rolle Receives Global Korea Scholarship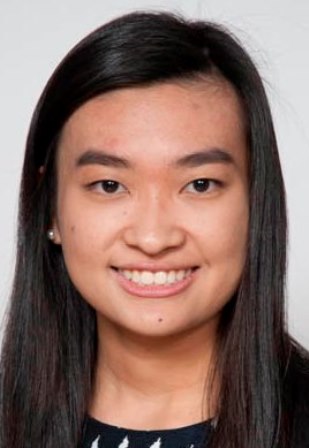 SALISBURY, MD---Salisbury University junior Rachel Rolle was born in South Korea, but she remembers little about the country. She was just a year old when she left.

The finance major from Annapolis will have the chance to reconnect as one of 79 Global Korea Scholarship recipients from around the world, allowing her to study there this fall. The Korean Government Scholarship Program selected her for the award based on academic merit and two essays about her background and why she hoped to participate in the program.

Following curriculum approved by SU's Franklin P. Perdue School of Business, Rolle, who is half Korean, will pursue international business and finance, marketing and Korean language at Chonnam International University in Gwangju, a suburb of Seoul. The scholarship includes tuition, as well as a stipend of just over $700 per month and a small "settlement allowance" to help her get established in Gwangju.

Growing up in a military family, Rolle is not unfamiliar with living abroad. In addition to her early year in Korea, she also spent over 13 years in Germany, with a brief hiatus in California, before landing in Maryland. She is excited to return to her birth country to learn more about its culture and become a fluent speaker of Korean.

The concept of taking college courses overseas, however, will be new — and something to which she has been looking forward.

"Study abroad is a great opportunity, one that you don't really get after college," she said.

Though she is excited to begin her semester in South Korea, she will miss some of the extra-curricular activities she has come to enjoy at SU, including participating in the Untouchables, Inc., dance organization and helping to plan SU's annual Relay For Life American Cancer Society fundraiser. (She will re-join both upon returning in the spring.)

Others she will still get to experience — but from a different perspective. Through the SU Center for International Education's Buddy Program, Rolle befriended several international students, showing them around campus and helping them adapt to U.S. culture. Under a similar initiative at Chonnam, she will be the one adapting with the help of a local student.

Rolle's semester abroad will run from late August through mid-December.

For more information call 410-543-6030 or visit the SU website at www.salisbury.edu.