Friday, September 12, 2008
SU's Polkinghorn Receives Second Elkins Professorship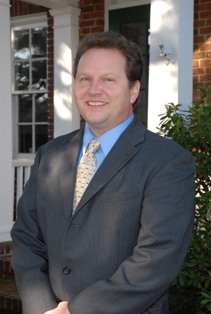 SALISBURY, MD---For Dr. Brian Polkinghorn, executive director of Salisbury University's Center for Conflict Resolution and Professor of Conflict Analysis and Dispute Resolution, lightning has struck twice. For the second consecutive year, he has received a prestigious University System of Maryland Elkins endowed professorship.
Accompanying the professorship, one of only three presented this year, Polkinghorn also receives an $80,000 award.
Polkinghorn plans to use the award to continue SU's "Conflict Scholar in Residence" program, which he founded with his first Elkins fellowship last year. During this year's program, Dr. Arun Gandhi, co-founder of the M.K. Gandhi Institute for Nonviolence and grandson of famed Indian leader Mahatma Gandhi, returns to co-teach with Polkinghorn a course entitled "The Global Impact of Gandhi." Limited space in the class is available for SU students, as well as community members. This year's Elkins fellowship will allow Polkinghorn to offer a study abroad program to India with Gandhi through his "Gandhi Legacy Tour."
During his residency, Gandhi also offers insights into his grandfather's wisdom as a speaker in SU's "One Person Can Make a Difference" Lecture Series 7 p.m. Wednesday, November 19, in Holloway Hall Auditorium. The talk is free, but tickets are required. For more information call 410-219-2873.
Since founding the Conflict Scholar in Residence Program, Polkinghorn has contracted with Cambridge Scholars Publishing to publish the book Gandhi on Nonviolence and Servant Leadership: Promoting Productive Change in a Turbulent World with Gandhi. Contributing authors include past speakers in the "One Person Can Make a Difference" series such as former President of Poland Lech Walesa, former President of South Africa F.W. deKlerk and United Nations Undersecretary General Ibrahim Gambari. Other contributing world leaders include current President of Costa Rica Dr. Oscar Arias, Ambassador John McDonald (founder of the Institute for Multi-Track Diplomacy) and former United Nations Undersecretary General Giandomenico Picco.
For the past 16 years, Polkinghorn has taught more than 35 different courses in conflict resolution in a range of areas including international and environmental conflict processes, theories, design and methods. He has been the recipient of numerous teaching awards including SU's 2006 Distinguished Faculty Award. He has also practiced, trained and conducted conflict research in more than 30 countries taking part in protracted, highly complex and sensitive international disputes.
He is currently working with the United Nations mandated University for Peace in Costa Rica, where he is providing program development expertise to assist 17 universities from Southeast Asia, India, the Middle East and the Horn of Africa in simultaneously constructing masters program in peace and conflict studies. This project has been called the biggest development to occur in the field of peace and conflict studies.
Polkinghorn has published more than 40 articles and book chapters on applied conflict intervention research in top-tiered journals such as International Negotiation: A Journal of Theory and Practice and The International Journal of Conflict Management. He is currently completing two book manuscripts in addition to the book with Dr. Gandhi. Since coming to SU in 2000 he has supervised nearly 100 students in practicum and internships projects throughout Maryland as well as abroad.
Within the center, he designed and leads a three-pronged, student-focused organization, consisting of separate teams that emphasize teaching, research and practice. The research team has won numerous awards from the State of Maryland and national professional organizations while the practice team's work has been recognized by federal and state agencies and departments.
The Elkins Professorship was established to perpetuate the name and contributions of Wilson Elkins, a former Rhodes Scholar who led the University of Maryland to new levels of distinction as its president from 1954-1978. When the new University System of Maryland began in 1988, Dr. Elkins agreed that his professorship should extend to the entire USM family.
Only three other SU faculty have earned the Elkins Professorship since then: Dr. K. Peter Lade, faculty in the History Department, in 1999 and Drs. Harry Basehart and Fran Kane, co-directors of the Institute for Public Affairs and Civic Engagement, together in 2004 and 2005.
For more information call 410-543-6030 or visit the SU Web site at www.salisbury.edu.