Tuesday, March 30, 2010
SU's Olmstead Named to State, National Leadership Positions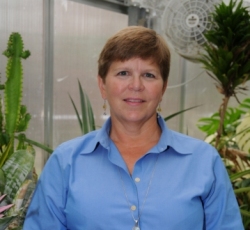 SALISBURY, MD---Dr. Karen L. Olmstead, dean of Salisbury University's Richard A. Henson School of Science and Technology, has been selected for state and national leadership positions.
Olmstead was named to Leadership Maryland's Class of 2010, an eight month program designed to engage accomplished leaders in exploring challenges and opportunities facing the state and its regions. She is one of 52 top-level executives from the public and private sectors who will participate.
Olmstead was also recently elected as a committee chair for the Council of Colleges of Arts and Sciences, a leading national organization in higher education focused on sustaining the influence of the arts and sciences. Its membership includes nearly 680 deans from 444 institutions in the United States, Canada, Kuwait and Qatar.
For Leadership Maryland, Olmstead will attend a two-day opening retreat in April and six other intense sessions focusing on such issues as economic development, education, health and human services, criminal and juvenile justice, the environment and diversity. More than 100 experts representing business, government, education and non-profits will serve as panelists and guest speakers.
"The participants represent a broad spectrum of highly qualified executives," said Nancy Minieri, president of Leadership Maryland, a nonprofit founded in 1992. "After participating in a comprehensive range of experiences over the next year, these leaders will serve as important participants in the unified effort to shape Maryland's future."
For the Council of Colleges of Arts and Sciences, Olmstead will chair its Committee on Comprehensive Institutions, which represents the interests of U.S. campuses like SU that offer a wide-range of undergraduate and graduate programs and have a clear focus on teaching.
A resident of Salisbury, Olmstead came to SU in spring 2008. As dean, she oversees seven academic departments and more than fifteen academic programs. She holds bachelor and master of science degrees in entomology from the University of Delaware, and earned her Ph.D. in entomology from the University of Maryland in 1991.
For more information call 410-543-6030 or visit the SU Web site at www.salisbury.edu.