Monday, July 31, 2017
SU's Moran Recieves Judith H. Shaw Award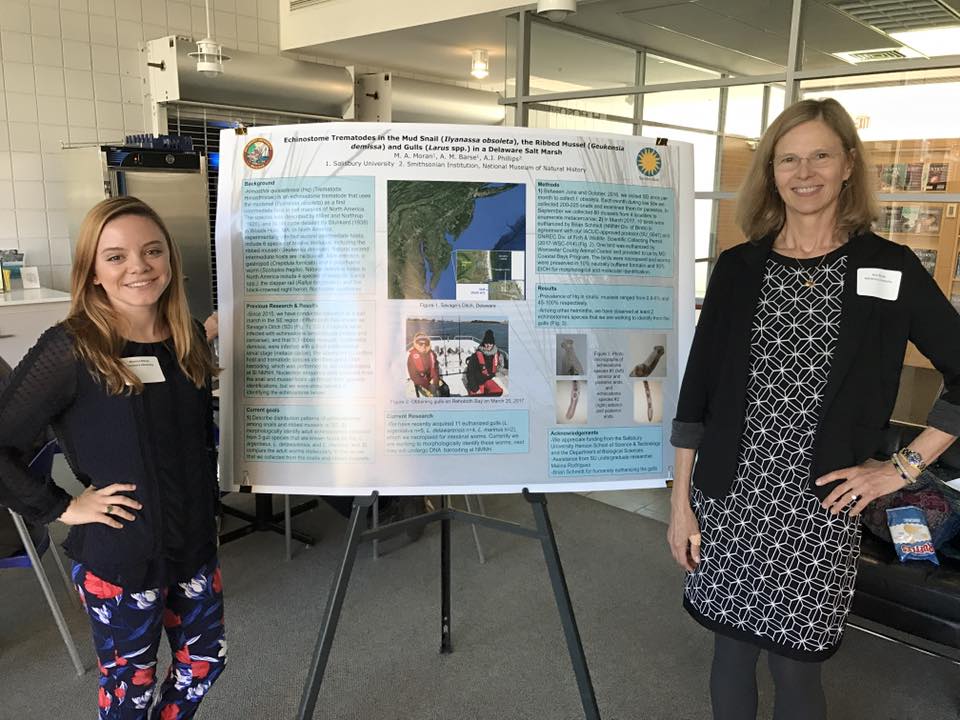 SALISBURY, MD---Marissa Moran of Pittsgrove, NJ, left, pursuing her M.S. in biology at Salisbury University, recently received the Judith H. Shaw Award for best student poster presentation during the 717th meeting of the Helminthological Society of Washington.

During the meeting, scientists from Maryland, Washington, D.C., and beyond came to SU to present their research on parasites.

Working under the supervision of Dr. Ann Barse, right, of SU's Biological Sciences Department, Moran worked to elucidate the lifecycle of a parasite by combining morphological and molecular techniques in collaboration with Dr. Anna Phillips of the Smithsonian Institute's National Museum of Natural History. In the poster competition, she bested students from Rutgers and Penn State universities, among others.

For more information call 410-543-6030 or visit the SU website at www.salisbury.edu.