Friday, July 28, 2017
SU and Wicomico Public Libraries Host Solar Eclipse Viewing Party August 21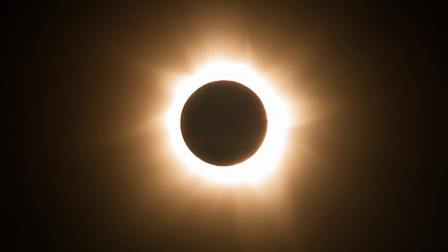 SALISBURY, MD---Area residents have a chance to be part of history on Monday, August 21, during the Great American Eclipse.
Salisbury University and Wicomico Public Libraries celebrate with a viewing party from noon-2:30 p.m. at the library in downtown Salisbury.
Those attending will have the opportunity to create pinhole projectors that will allow them to view the eclipse at approximately 2 p.m.
"This will be the first solar eclipse in a century visible across the entire contiguous United States," said Dr. Nicholas Troup of SU's Physics Department. "From Salisbury, we will observe the moon blocking about 80 percent of the sun.
"Despite this, the same rules you were taught as a kid about looking directly at the sun still apply. One of the goals of this event is to make sure people are equipped to safely observe the eclipse."
In addition to the pinhole projectors made with materials provided by the library, SU's Physics Department provides free eclipse glasses from the American Astronomical Society and Google that will allow up to 1,000 spectators to safely view the phenomenon. (Glasses will be handed out at the event only. No glasses will be given out prior to the event.)
Troup will be on hand to answer any questions. He also provides solar telescopes and a live feed, via NASA, from parts of the U.S. where the total eclipse is visible.
Admission is free and the public is invited. For more information call SU at 410-543-6030 or Wicomico Public Libraries at 410-749-3612, or visit the SU website at www.salisbury.edu or Wicomico Public Libraries website at www.wicomicolibrary.org.