Tuesday, May 23, 2017
SU's 'Literature/Film Quarterly' Joins Open Access Movement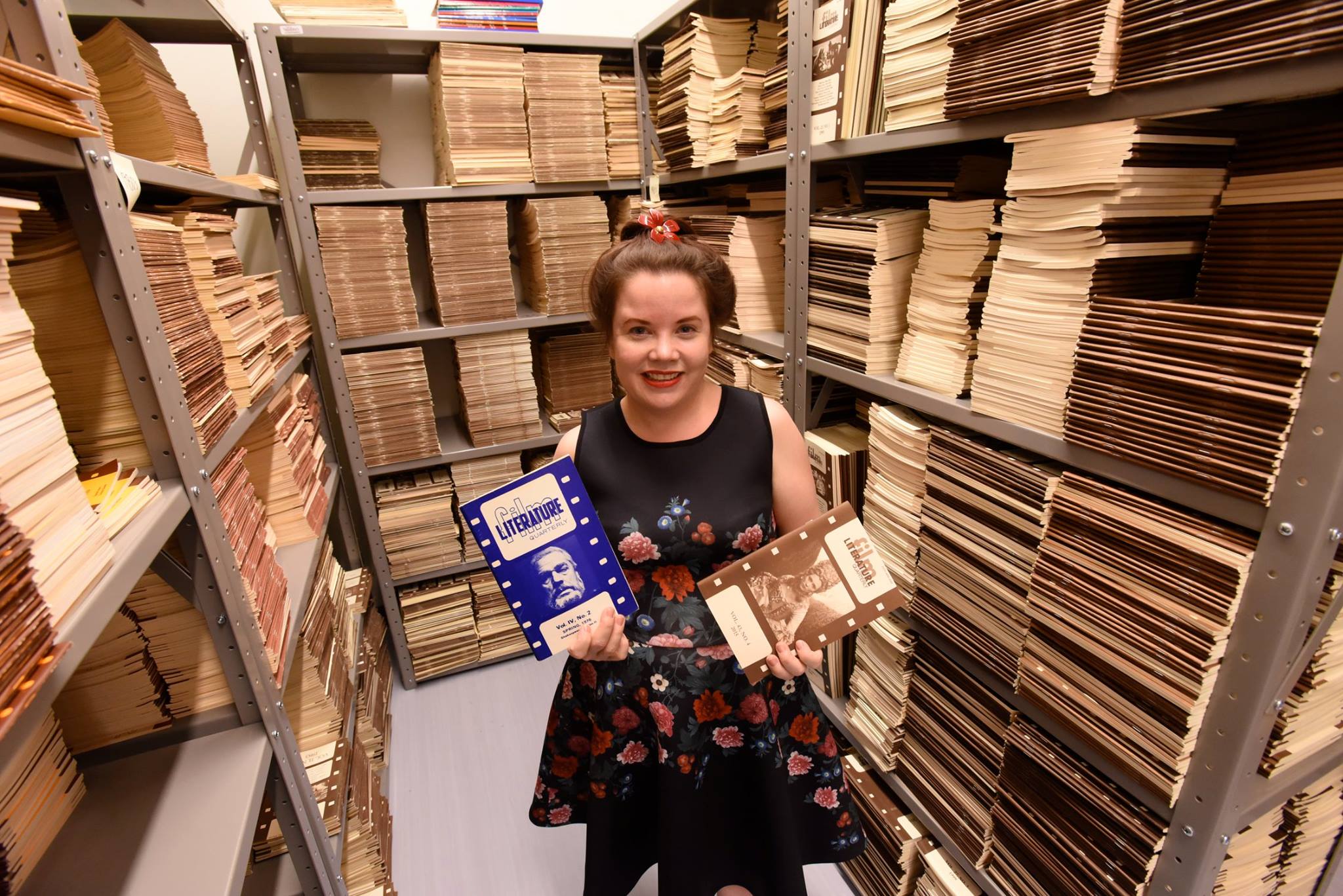 SALISBURY, MD---After more than four decades in print, Salisbury University's internationally-known journal LFQ (Literature/Film Quarterly) has gone electronic.

"We decided to join the global open access movement," said Dr. Elsie Walker, editor-in-chief and faculty in SU's English Department. "We are the first major journal of adaptation studies to do this."

Even with subscriptions in over 30 countries, Walker said the move will provide more people access to the popular journal. She also noted an increasingly competitive market for free online resources, and rising printing costs. LFQ is the oldest international journal devoted to the scholarly study of literary film adaptations.

The switch already has attracted some high-profile attention: Catherine Grant, curator of the international blog Film Studies for Free, applauded the "exciting news" on social media and told Walker she plans to announce every new issue LFQ publishes online.

"Given her site has been visited nearly 4 million times, this is a big deal for us," Walker said.

LFQ also got a shout-out on Fandor.com; its Keyframe digital magazine news blog noted the switch and cited Walker's "call for new approaches to understanding the entire field of adaptation studies."

LFQ's first online issue features a roundtable of short essays by leading scholars: "Each of our contributors is responding to our question 'What is the state of adaptation studies and/or what are the current possibilities within the field?'" Walker said. There also are essays on Shakespeare, hauntology and transmedia.

Co-founded in 1973 by late SU professors Jim Welsh and Tom Erskine, Literature/Film Quarterly serves as a forum for scholars and writers to discuss, debate and articulate various ways of conceptualizing adaptation.

The journal's 42-years of back issues are now organized inside SU's Patricia R. Guerrieri Academic Commons, thanks to Walker. Editions from the last three years also are available via the JSTOR digital library.

The new LFQ website was designed by John Mosher of SU's Art Department. For more information or to view the first online issues, visit it at www.salisbury.edu/lfq.

Pictured above is Walker standing among the print archives of LFQ inside the Guerrieri Academic Commons.

For more information about SU, call 410-543-6030 or visit its website at www.salisbury.edu.