Tuesday, February 13, 2018
SU's Adams Speaks at Stanford University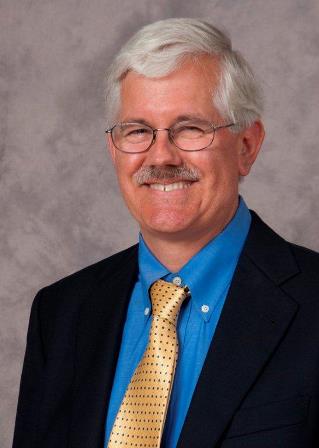 SALISBURY, MD---Dr. Stephen Adams, chair of the Management and Marketing Department in Salisbury University's Franklin P. Perdue School of Business, recently was a guest speaker at Stanford University.

Adams discussed his paper "Before the Garage: The Innovation System that Produced Silicon Valley" at a Stanford Humanities Center event co-sponsored by the Economics Department and the Approaches to Capitalism Workshop.

His seminar was part of a series that during the 2017-2018 academic year includes faculty from Harvard, Yale, the University of Chicago, UC Berkeley, the Massachusetts Institute of Technology and the London School of Economics.

Adams' research on Silicon Valley's first half century (1909-1959) has been recognized by the Smithsonian National Museum of American History, which named him a 2015-2016 fellow at its Lemelson Center for the Study of Invention and Innovation.

His research showed how the Valley came to be as a beneficiary of distant demand and regional resources and capabilities, rather than just a collection of garage-based start-ups. The federal government acted as "price-insensitive lead customer" for Valley-based electronics businesses like the Federal Telegraph Company (1909), Hewlett-Packard (1938) and Fairchild Semiconductor (the Valley's first successful chip company, 1957), keeping them afloat in their formative years, Adams said.

As the West's largest financial center during the first half of the 20th century, San Francisco played a key role. Banks that were built on mineral fortunes repurposed capital into the startups that were predecessors to Apple, Google and other tech giants.

Geography represented both a problem and an opportunity. Distance from Midwestern and East Coast manufacturers made shipment of mining and agricultural equipment prohibitively expensive. This led to a boom in regional innovation, an enhancement of the region's wealth, and the establishment of a stable of patent attorneys prepared for the next big thing – which turned out to be the communications electronics for which the Valley is known today.

For more information call 410-543-6030 or visit the SU website at www.salisbury.edu.