Monday, September 15, 2014
SU a USM Leader in Food Waste Recycling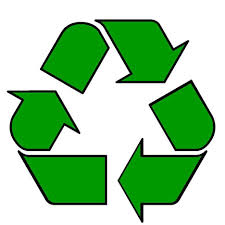 SALISBURY, MD---Salisbury University is a leader in food waste recycling among University System of Maryland campuses, according to the Maryland Department of the Environment (MDE).

In a recent article, the MDE noted that in 2013, SU recycled some 53.2 pounds of food waste per student — more than the University of Maryland College Park, Frostburg State University, Towson University, the University of Maryland Baltimore County or the Universities at Shady Grove.

That number represents food waste originating from preparation (such as vegetable peelings) and scraped from returned dining trays, as well as waxed paper and boxes, food-contaminated cardboard, coffee grounds, used napkins, paper cups and compostable serving ware. Waste is gathered not only from SU's Commons dining hall, but from satellite and grab-and-go dining locations, catering and other campus food sales areas, such as the Cool Beans cybercafé and Gull's Nest eatery.

"Essentially, anything that was once growing is suitable for composting," said Wayne Shelton, SU sustainability and safety director.

The University owes its success to a partnership with Delaware-based Blue Hen Organics, which turns the waste into a soil enhancer, used to add nutrients to plants at area farms and agricultural operations including SU's own greenhouses. This allows the campus to divert roughly one-third of its annual waste production from local landfills each year.

For more information call 410-543-6030 or visit the SU website at www.salisbury.edu.