Tuesday, May 15, 2012
SU Selected for $306,408 National Science Foundation Project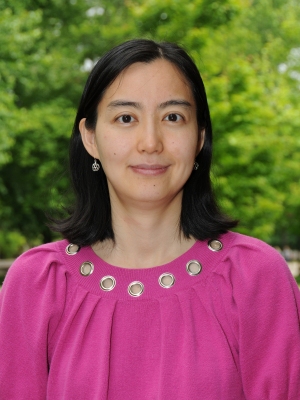 SALISBURY, MD---The National Science Foundation (NSF) has selected Salisbury University as an official Research Experiences for Undergraduates (REU) site in the fields of Computer and Information Science and Engineering.

"Becoming an REU site is highly competitive; most are found at large research institutions," said Dr. Clifton Griffin, SU's dean of graduate studies and research. "SU's designation shows that we are recognized for the excellent research opportunities that we provide for undergraduates."

Dr. Enyue (Annie) Lu, associate professor in SU's Mathematics and Computer Science Department proposed the $306,408 project named "EXERCISE: Explore Emerging Computing in Science and Engineering." A total of 24 students from across the country will come to SU to study for the next three summers. They will explore new parallel programming models such as GPGPU and MapReduce, which allow for complex, simultaneous calculations.

SU junior Joshua Schultz, a Snow Hill native majoring in computer science with a minor in mathematics, is one of the selected participants for summer 2012, along with University of Maryland Eastern Shore student Sean Kirby. This year, other participants are coming from Florida International University, Cal Poly Pomona, Old Dominion University, and the University of Nevada, Las Vegas.

"I hope to gain valuable experience in real world situations and meet like-minded students that are as hungry to learn as I am," Schultz said. "This opportunity with a federally funded project will hopefully allow me to branch out even further in the future."

Through the interdisciplinary REU program, students will pursue individual research projects with help from experienced faculty mentors. All involve using parallel processing systems to quickly solve complex problems.
Schultz is interested in analyzing patterns across social networks, including Facebook and Twitter. Other possible subjects include reconstructing medical images, increasing function speeds for geographic information systems, and strengthening computer and network security.

"Ultimately, this will better prepare students to pursue graduate studies and seek future computing professional careers in Science, Technology, Engineering or Mathematics (STEM)," Lu said.

The 2012 program runs 10 weeks from Monday, June 4–Friday, August 10. Each participant will receive $5,000 stipends, $600 travel allowances, and on-campus housing and meals.

Faculty mentors include Lu, Dr. Donald Spickler of SU's Mathematics and Computer Science Department, Dr. Arthur Lembo of SU's Geography and Geosciences Department, and Dr. Yuanwei Jin of Engineering and Aviation Sciences at the University of Maryland Eastern Shore.

Visits to NASA's Wallops Flight Facility and Johns Hopkins University's Storage Systems Lab are planned. Students may also present research results at regional and national professional conferences.

All participants are juniors or seniors majoring in STEM fields. They have 3.0 GPAs or higher and programming knowledge in C, C++, Java or MATLAB.

For more information call 410-543-6030 or visit the SU Web site at http://faculty.salisbury.edu/~ealu/REU/REU.html.