Monday, November 21, 2016
SU Quidditch Club Participates in Mid-Atlantic Championship Event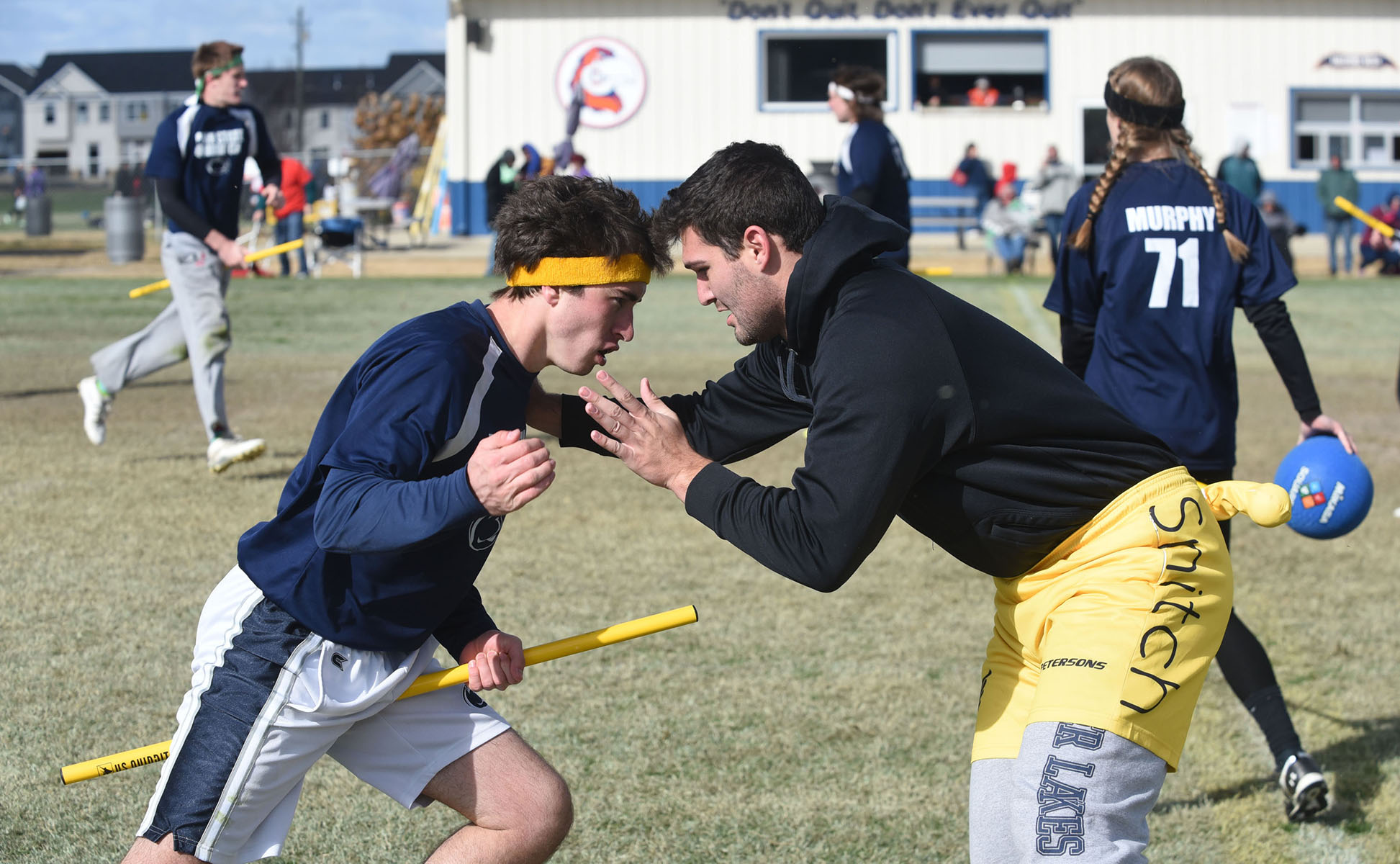 SALISBURY, MD---The Salisbury University Quidditch Club hosted youth activities and performed other volunteer duties during the U.S. Quidditch Mid-Atlantic Regional Championship at Fruitland Recreational Park.

Consisting of 20 collegiate and community teams including Duke, George Mason, James Madison, Penn State and Rutgers universities, West Virginia University and the University of North Carolina at Chapel Hill, the Harry Potter-inspired event drew an estimated 1,000 players and spectators.

Pictured is Penn State's Josiah Hritsko (the "seeker") trying to get the ball away from SU Quidditch volunteer Justin Barnard (the "golden snitch") after being chased in a match vs. Villanova University on the final day of the tournament.

For more information call 410-543-6030 or visit the SU website at www.salisbury.edu.