Tuesday, September 13, 2016
SU Hosts Henna/Mehndi Party October 3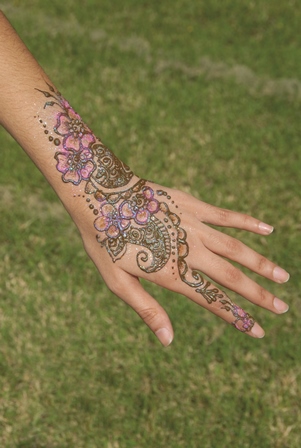 SALISBURY, MD---It's a college party of a different kind.

Salisbury University's Cultural Affairs Office hosts the return of its popular henna/mehndi party from 10 a.m.-2 p.m. and 3-7 p.m. Monday, October 3, in the Great Hall of Holloway Hall.

Rose Roma MacGregor teaches about henna/mehndi and applies the design of the wearer's choice. All mehndi is temporary, lasting up to two weeks.

Mehndi — the ancient art of painting designs on the body with henna paste — is an integral part of wedding rituals around the world. There is a belief that the darker color of the henna design on the bride's hands, the more she is loved by her in-laws. In reality, the darkness of the design depends on how long the henna paste is left to dry.



Admission is free and the public is invited. For more information call 410-543-6271 or visit the SU website at www.salisbury.edu.