Tuesday, September 13, 2016
Pianist Federico Longo Performs at SU Thursday, October 6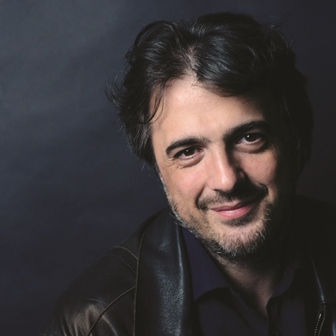 SALISBURY, MD---Pianist, conductor and composer Federico Longo has performed at the Berlin Philharmonie and Sydney Opera House.

On Thursday, October 6, he brings his talents to the Great Hall of Salisbury University's Holloway Hall as the next guest in the Patricia White Wroten Piano Concert Series. His performance begins at 7 p.m.

Longo has conducted and performed throughout Europe. In Germany, he directed the Kammerphilharmonie Berlin-Bradenburg and served as the head of the Robert Schumann Philharmonie. In 2003, he made his debut with the Sydney Symphony Orchestra's popular Masters Series concerts.

The next year in his native Rome, he created and directed the Concerto for Ethiopia, an annual charity event. In Italy, he also has conducted orchestras for the Teatro dell'Opera di Roma and Teatro Carlo Felice in Genoa, as well as the Parma Toscanini Orchestra, among others.

In addition, Longo has conducted world premieres of symphonic works such as Marco Taralli's "Lilio Albo" and Gordon Kerry's "Upon an Empty Air." He also has conducted operas including Paolo Furlani's The Emperor's New Suit and Mario Pagotto's All in the Family Sonivari.



Sponsored by SU's Cultural Affairs Office; Embassy of Italy in Washington, D.C.; and World Artists Experiences, Inc., admission is free and the public is invited.

For more information call 410-543-6271 or visit the SU website at www.salisbury.edu.