Friday, February 16, 2018
SU Host Secondary Education Information Session February 28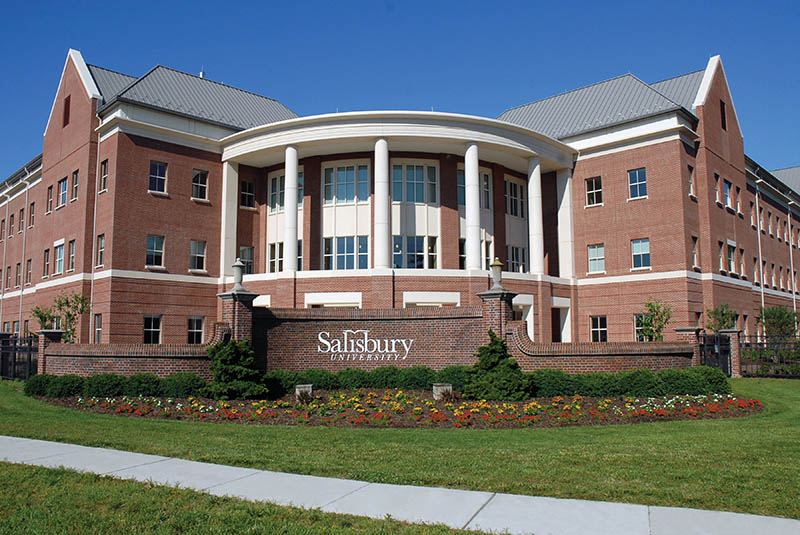 SALISBURY, MD---Interested in a teaching career?

Salisbury University's Secondary and Physical Education Department hosts an information session on Wednesday, February 28, from 6:30-7:30 p.m. in the Patricia R. Guerrieri Academic Commons Assembly Hall.

Current SU students are invited to attend, as well as members of the greater community seeking a career change or second career.

According to Dr. Randall Groth, department faculty and coordinator of SU's Pre-K-12 and Secondary Education programs, there is a shortage of teachers nationwide, particularly in such fields as math, science, foreign languages and ESOL (English for Speakers of Other Languages). School districts already are having difficulty finding qualified teachers to fill positions, and it's estimated that by 2020, some 300,000 new teachers will be needed annually. The University, Groth said, hopes to help combat such workforce shortages by preparing more future teachers.

SU's education programs are nationally accredited, and approved by the Maryland State Department of Education. Students gain classroom experience through an award-winning Professional Development School (PDS) program spanning 37 schools in seven regional districts. SU's partnerships have been honored by the National Association of Professional Development Schools three times.

Within SU's Samuel W. and Marilyn C. Seidel School of Education, the Secondary and Physical Education Department supports programs leading to teaching certification in several liberal arts and science disciplines. Secondary certification can be obtained in biology, chemistry, earth science, English, history, mathematics and physics. Pre-K-12 certification can be obtained in ESOL, physical education, French, Spanish and music.

The event will feature free pizza and sodas, as well as prizes and raffles. Admission is free. For more information contact Groth at regroth@salisbury.edu or visit the SU website at www.salisbury.edu.