Thursday, September 2, 2010
SU Foundation Welcomes Three New Board Members
SALISBURY, MD---The Salisbury University Foundation, Inc. recently welcomed three new members to its board of directors: Carol J. Baker-Jones of Cambridge, Anne Hallowell Miller of Salisbury, and Donald M. Whaley of Salisbury.

"These three individuals have been friends of Salisbury University for years," said Dr. Rosemary M. Thomas, executive director of the SU Foundation and vice president of SU advancement. "They bring a wide range of interests and experiences to the board, and are united by their energy and enthusiasm for this institution. With their involvement, the Foundation will continue to strengthen ties between the campus and greater community."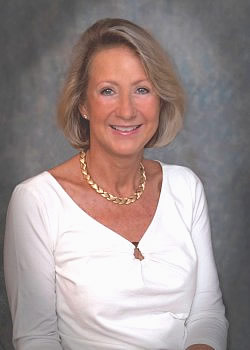 Baker-Jones is a fifth generation Eastern Shore native with more than 25 years of real estate experience. In 2004 she founded Baker Land Company, an independent firm in Cambridge, and for 13 years, she owned and operated The Woodlands Sporting Clays. Her appreciation for the region's culture and heritage is evident by her work on the Waterfowl Festival board of directors and her appointment to the state's Migratory Waterfowl Advisory Committee. She also served as a judge for a federal duck stamp contest and on the National Sporting Clays Association board.
Baker-Jones earned a B.A. in Journalism and English Literature from the University of Delaware. The proud owner of a black lab named Raven, she resides in Cambridge with her husband, Dr. E. Marston Jones, III, who is a member of Public Radio Delmarva and a former Ward Museum of Wildfowl Art board member. Her father, Russell Baker, is a former president of Dorchester County's Nathan Foundation, which has provided scholarships for SU students for nearly five decades.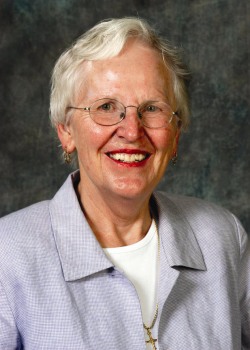 Miller is a longtime supporter and alumna who earned her M.Ed. from SU in 1981. An active member of the Alumni Association board for eight years, she chaired several committees and was an eager advocate for the development of the Alumni House. Construction on the house officially began during her term as president from 1994-1995. She was honored for her dedication and service with an Alumni Appreciation Award in 1995. In 2001, Miller and her husband, George, provided a generous gift to create the formal garden behind the Alumni House. Named in their honor, the garden features a pergola and patio, and is now used by many alumni for weddings and other functions.
In addition to alumni efforts, Miller has been a supporter of the Nabb Research Center, Salisbury Symphony Orchestra, Public Radio Delmarva and student scholarships, over the years. In addition, she is a trustee for the Philadelphia-based Hallowell Foundation, which has also generously supported alumni-related efforts at SU. Miller resides in Salisbury with her husband, who is a retired certified public accountant. They have three children: Elaine, Glen and Linda.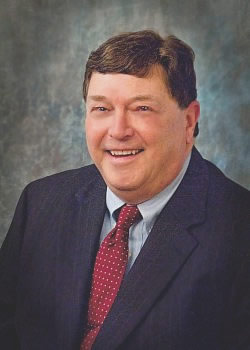 Whaley taught in SU's History Department for 34 years, specializing in the history of the South, 19th century America, and U.S. society and culture. In 2002, the former faculty representative for the Alumni Association board received its Faculty Appreciation Award for his lasting contributions to students' lives. A past Faculty Senate president, he also earned SU's Distinguished Faculty Award and the Student Government Association's Outstanding Faculty Award. His critically-acclaimed work on director Oliver Stone is included in the Encyclopedia of Filmmakers and Hollywood's White House: The American Presidency in Film and History. He also was contributing editor of Literature/Film Quarterly and vice president of the Literature/Film Association.
Whaley holds an M.A. in history from Princeton University and a B.A. in philosophy and history from the University of North Carolina at Chapel Hill. He is the local representative of the North Carolina-based Whaley Family Foundation, which supports SU's Fulton School of Liberal Arts and its annual Adventures in Ideas: Humanities Seminar Series. As part of the series, Whaley has taught "Celebrity in America" and will explore "The 1960s at 50" this fall. He resides in Salisbury his wife, Lee.
The SU Foundation was created in 1973 to accumulate funds by gift and investment and to foster, encourage and enrich the activities, educational programs, athletics and scholarships of SU. For more information call 410-543-6030 or visit the SU Web site at www.salisbury.edu.