Tuesday, May 1, 2018
SU FMA Celebrates 30 Years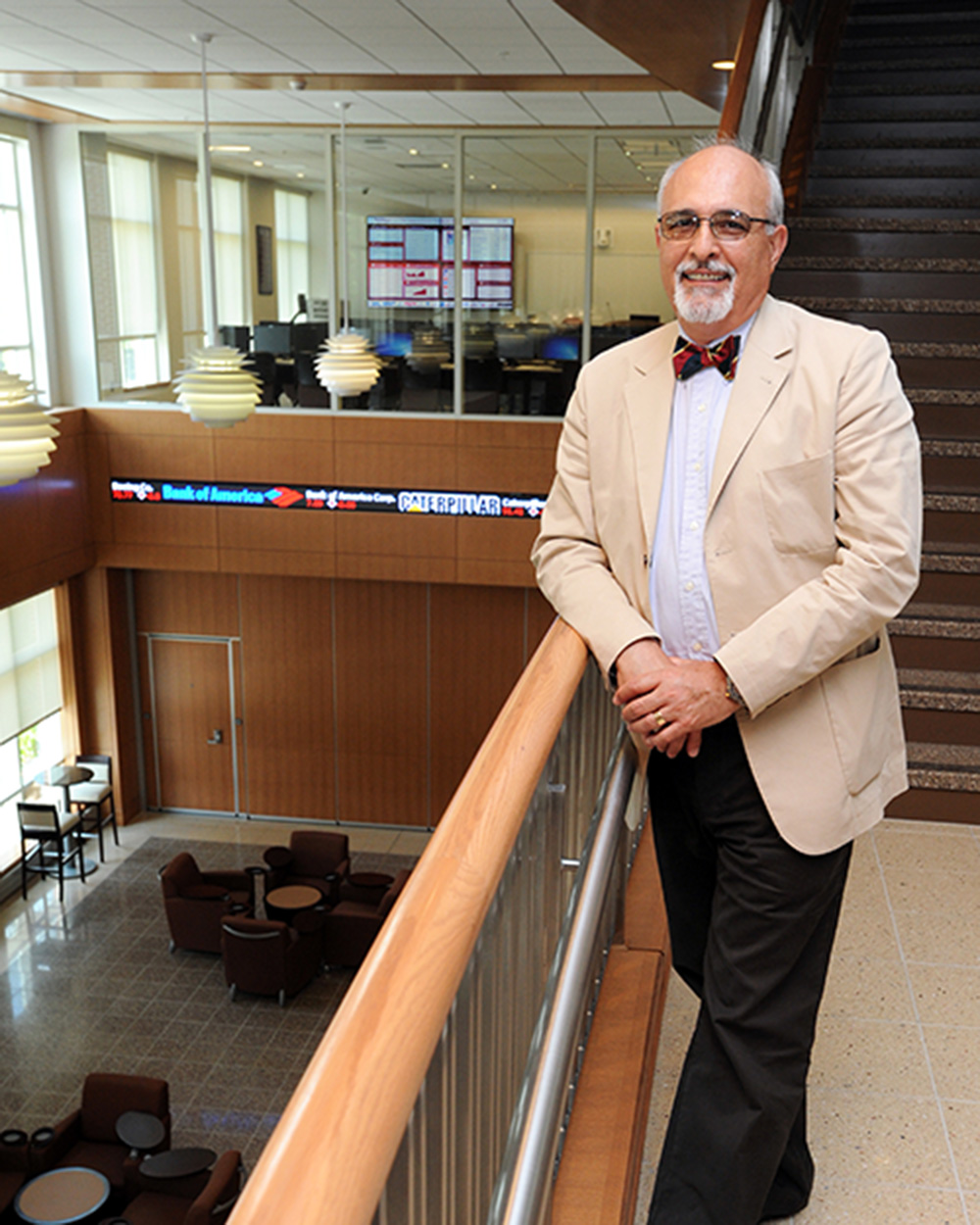 SALISBURY, MD---In 1987, Dr. Kashi Khazeh of the Economics and Finance Department of Salisbury University's Franklin P. Perdue School of Business returned from the annual meeting of the Financial Management Association (now FMA International) with a proposal that SU begin its own collegiate chapter and National Honor Society.
Then-dean Tim Mescon agreed and encouraged Khazeh to pursue the idea. Three decades later, the FMA@SU is still going strong, celebrating its 30th anniversary.
"For three decades, Dr. Khazeh has led the FMA to great success at SU," said Dr. Christy Weer, the Perdue School's current dean. "The organization provides not only wonderful opportunities for students, but experience they can take with them into the work force as alumni."
Each year, SU's FMA chapter invites speakers to campus and fundraises for a trip to New York City's financial district. In its early years, remaining money from the trip helped fund a year-end picnic. It occurred to Khazeh, however, that as the FMA was a finance organization, a savings and investment strategy might make more sense. The era of picnics closed, and the rollover account started to grow.
Over the years, that money has added up and allowed the organization to make unique contributions to the University. In 2012, the association gifted $10,000 to the SU Foundation, Inc. to name the FMA Team Study Room on the second floor of Perdue Hall. A plaque with the names of each SU FMA president since 1988 hangs there.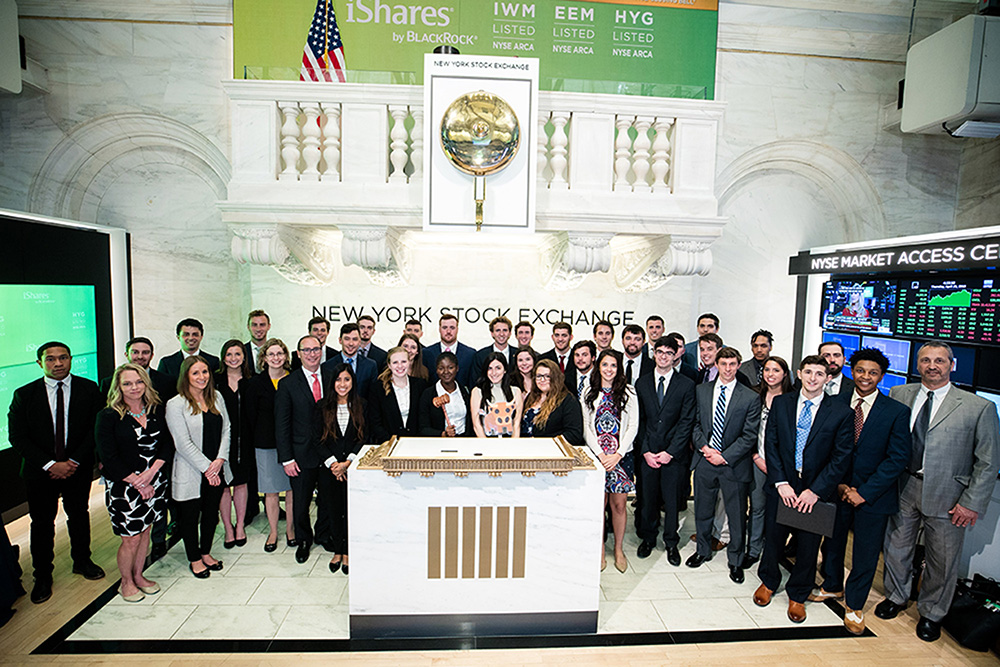 The organization also established an endowment in excess of $12,500 with the SU Foundation (through rollovers as well as alumni donations) to support the FMA@SU Leadership Award. Each year during SU's annual spring Honors Convocation, $500 is awarded to a graduating FMA leader based on their academic and leadership achievements.
While Khazeh hopes investments like these will help preserve the organization's legacy on campus, the FMA has cultivated its own off-campus legacy, as well.
One of the association's biggest annual fundraisers is working during SU's annual Sea Gull Century 100-mile/100-kilometer bicycle ride. When the event was canceled for the first (and so far only) time during the threat of Hurricane Joaquin in 2015, the FMA found it difficult to replace those funds in time for its 2016 New York trip.
Seeking alternative funding sources, FMA@SU reached out to SU finance alumni, who came through with enough donations to replace the lost revenue and then some — often adding reminiscences of their own experiences on previous trips.
"We didn't stop just because a hurricane came," said Khazeh, who was awarded the "Superior Faculty Advisor" designation in 2009 by FMA International.
The association won't stop after its 30th year, either. One thing will change, however: After three decades at the helm, Khazeh plans to step down as the chapter's faculty advisory in May.
"It needs some young blood," said the professor, now in his 33rd year at SU.
FMA@SU is fortunate to have Dr. Ani Mathers, also of the Economics and Finance Department, stepping into the position, Khazeh said. For the past several years, she has been serving as associate advisor.
However, that does not mean that after 30 years, Khazeh, the founding faculty advisor, is going away.
"As long as I'm breathing, I will always help the FMA," he said.
For more information call 410-543-6030 or visit the SU website at www.salisbury.edu.