Tuesday, February 7, 2017
SU Celebrates Women's History Month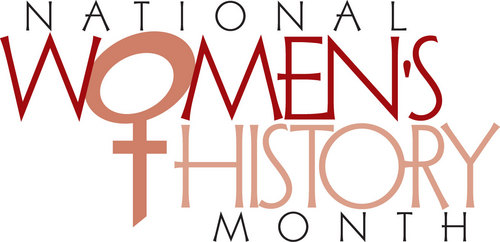 SALISBURY, MD---Salisbury University celebrates Women's History Month in March with a thought-provoking series of events.

Events begin with a screening of the PBS American Experience episode Dolley Madison 5 p.m. Thursday, March 2, in Fulton Hall Room 111. A roundtable discussion and reception follow. Panelists include Drs. Dean Kotlowski and Kara French of SU's History Department. They discuss the progression of women as political actors from the age of Madison to the present.

The documentary follows Madison as she establishes the role of the president's wife, becoming arguably the first modern First Lady.

SU's Edward H. Nabb Research Center for Delmarva History and Culture hosts a reception for the exhibit "When Communities Come Together: African American Education on the Eastern Shore" 6-7 p.m. Thursday, March 9. Featuring profiles on local educators including Portia Lovett Bird, Josephine Clark Anderson and Jeannette Pinkett Chipman, the exhibit is displayed in the first-floor lobby of the Patricia R. Guerrieri Academic Commons.

Premilla Nadasen, visiting associate professor of history at Barnard College, keynotes the series 7 p.m. Thursday, March 16, in the Wicomico Room of the Guerrieri University Center. The author of the book Welfare Warriors: the Welfare Rights Movement in the United States, she discusses the efforts of women who are doubly marginalized due to their class or employment to organize to win greater sociopolitical recognition and a voice in the workplace.



Sponsored by the Fulton Public Humanities Committee, admission to all events is free and the public is invited. For more information call 410-543-6450 or visit the SU website at www.salisbury.edu.