Friday, November 17, 2017
SU Best Buddies Club Earns Outstanding Chapter Honor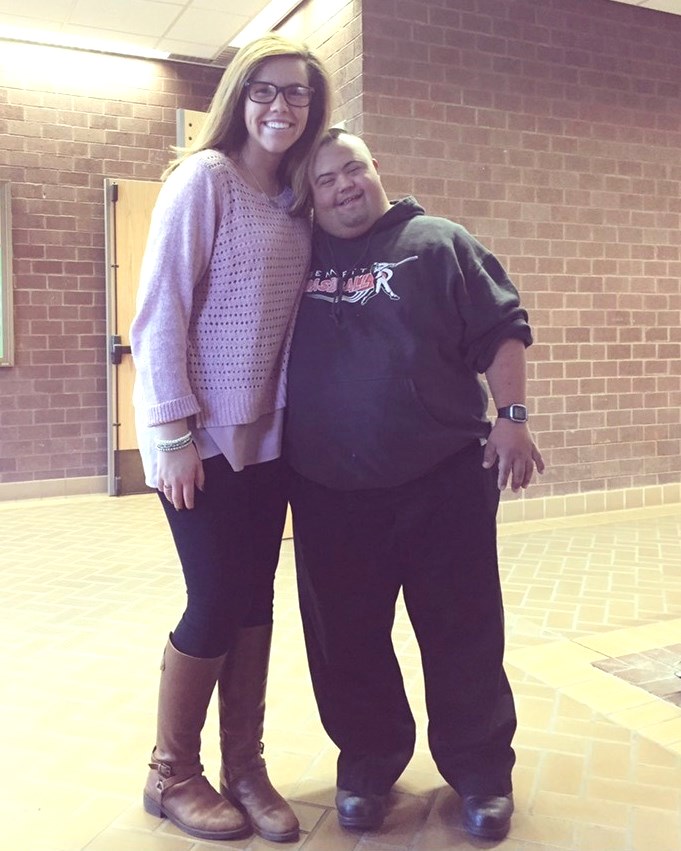 SALISBURY, MD---Salisbury University's Best Buddies club recently was honored as an "Outstanding Chapter" by Best Buddies International at its 28th Leadership Conference in Indiana.
"Our mission is to foster one-to-one friendships between college students and people with intellectual and development disabilities," said student president Madison Groth, a junior physical education major from Elkton, MD. "We host group activities throughout the year, including holiday events, and outings with peer buddies."
The organization aims to improve quality of life for an often isolated population. Participants make connections and gain self-confidence through enjoyable shared experiences.
"Your school has made an incredible impact," said David Quilleon, a senior vice president at Best Buddies global headquarters. "The commitment shown by Salisbury University participants as strong student leaders, along with their faculty support and community connections are what pave the way toward total inclusion. For the individuals experiencing a Best Buddies friendship, these gifts last a lifetime."
SU President Janet Dudley-Eshbach said the club's efforts "play an important role in students' education and development as individuals and professionals."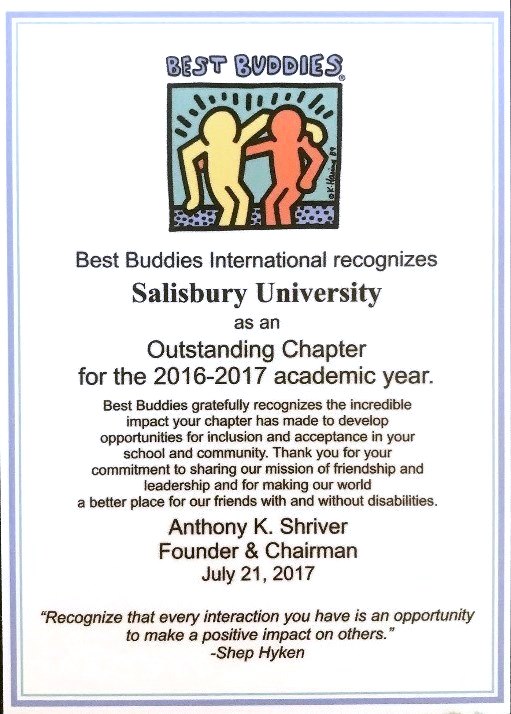 Honorees are chosen based on the quality of the one-to-one friendships, effectiveness of group outings, chapter involvement and communications, and community awareness. The SU chapter "has exceeded our expectations in each of these areas," Quilleon added.
Some 25 students are part of the SU chapter, said Dr. Althea Pennerman, advisor, faculty in SU's Early and Elementary Education Department, and associate dean of the Samuel W. and Marilyn C. Seidel School of Education and Professional Studies.
Groth added that they have over 50 buddies actively participating, thanks to a partnership with Lower Shore Enterprises in Salisbury.
Created in 1987, Best Buddies has more than 2,200 school and university chapters worldwide.
For more information call 410-543-6030 or visit the SU website at www.salisbury.edu.