Friday, November 17, 2017
'HOMECOMING' Exhibit Features SU Alumni Art November 17-January 27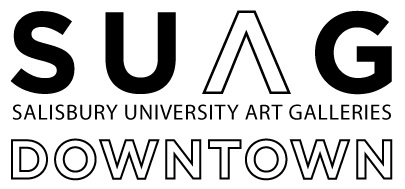 SALISBURY, MD---Some 23 Salisbury University art alumni are represented at their Alma Mater during the exhibit "HOMECOMING" November 17-January 27 at the SU Art Galleries Downtown.

An opening reception is 5-7 p.m. Friday, November 17, during the Salisbury Arts & Entertainment District's monthly 3rd Friday celebration.

The exhibition was juried by Ginevra Shay, artist, curator and creative director at The Contemporary in Baltimore. Works on display represent media including painting, drawing, sculpture, design and photography.

Participating alumni include Samantha Brekosky '16, Kenneth Browne '05, Megan Burak '15, Christy Cox '16, Jess Cross '04, Elizabeth Daigle '08, Steven Drum '16, Claire Dupree '16, Joachim Gawryolek '15, Martha Graham '82, Peter Halsey '08, Erin Lange '14, Leah Lewman '13, Kelcie Mack '16, Heidi Rottman '17, Brittany Passon '15, Brendan Roddy '03, Allison Seth '97, Courtney Shafer '13, Allison Stancil '15, Jordan Suber '11, and Ashley Willey '12.

Gallery hours are noon67 p.m. Tuesday-Thursday, noon-4 p.m. Friday. Sponsored by SU Art Galleries, admission is free and the public is invited.

For more information call 410-548-2547 or visit the SU Art Galleries website at www.salisbury.edu/universitygalleries.