Tuesday, October 18, 2011
SU Begins Annual Maryland Charity Campaign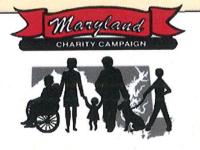 SALISBURY, MD---Salisbury University has kicked off its annual Maryland Charity Campaign. Faculty and staff will receive pledge cards for the "We Are All Connected" drive through campus mail.
The campaign offers state employees the opportunity to contribute to charities using the convenience of payroll deduction or a one-time gift. Currently over 800 organizations participate, including Coastal Hospice, Habitat for Humanity of Wicomico County, Shore Up! and other local groups.
Employees who make one-time gifts by cash, check or money order will receive an acknowledgement by January 31. Those who contribute by payroll deductions should keep their pledge card bottoms along with pay stubs showing the amount withheld. These items will satisfy Internal Revenue Service requirements for substantiating charitable gifts.
Donations also are accepted online at https://epledge.uwcm.org/epledge/crm/Start.jsp?accountNumber=421016.
MCC gifts may be designated to the SU Foundation, Inc. (No. 1266 in the booklet), but participants are encouraged to use this opportunity to help other organizations.
For more information contact Jason Curtin at 410-543-6176 or visit the MCC Web site at www.mdcharity.org.