Friday, December 18, 2015
SU Alumna Helping to Eradicate Nutria From Chesapeake Area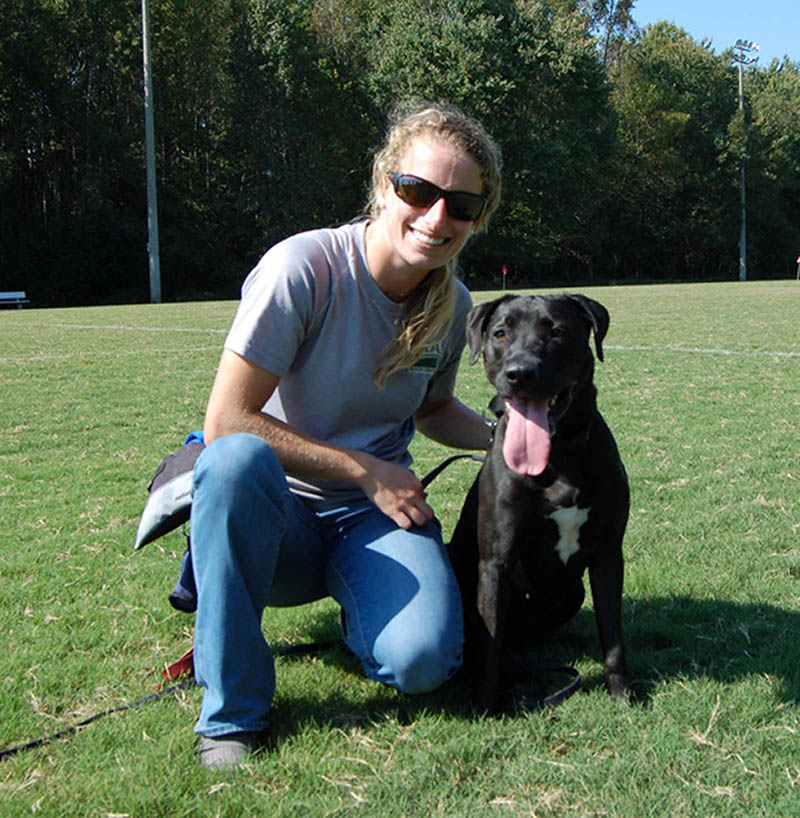 SALISBURY, MD---Since the 1940s, nutria have been an invasive species in the Chesapeake Bay region, depleting resources some native species depend on to survive.
Lisa Buhr is one of several wildlife specialists with the U.S. Department of Agriculture's (USDA's) Wildlife Services Program who are working to eradicate the animals from the area. And they're getting close.
For Buhr, her work in the field is the culmination of many years of patience and hard work. The Waldorf, MD, native earned her B.A. in environmental studies from Salisbury University in 2012. Though accepted to SU in spring 2008, she wanted to start classes that fall, immediately after her senior year of high school, so she instead began her collegiate studies at Chesapeake College in Wye Mills, MD.
She transferred to Salisbury two years later, specifically because of its environmental studies major. She minored in biological studies.
"I knew I needed to give myself a goal to find my career in environmental conservation or animal behavior," she said.
She received support from a number of faculty, including Dr. Mike Lewis, Bill Nelson and Tom Horton in the Environmental Studies Department and Dana Price in the Biological Sciences Department. It was now-retired sociology professor Dr. Charles Cipolla, however, who taught her one of her the most important lessons she learned at SU.
"He got me to work really hard and never give up on my studies," she said about the only class she took with Cipolla. "I was failing when I started, and I ended up with an A."
That study in perseverence paid off after graduation. Seeking a job in the environmental field, she volunteered 25 hours a week for eight months with a USDA project on Poplar Island in Talbot County, MD.
Though she received no financial incentive, the work sparked an interest in wetlands conservation and afforded many networking opportunities. Through them, she learned about an opening for a paid position as an operator with the department's Maryland Nuisance Wildlife Hotline.
For two years, she took reports from individuals who had spotted nutria and other invasive species, as well as sick or injured wildlife, throughout the state. Then, last March, she was hired as a wildlife specialist within the department, allowing her to combine her passion for conservation with her interest in animal behavior.
Most recently, she has become a canine handler for the program's detector dog program. She and her tracking dog, Mya (she's not a hunting dog, Buhr is quick to point out — she doesn't go after the animals themselves), have explored the marshes of the Chesapeake Bay from Caroline to Northampton counties, seeking traces of nutria, such as scat. They are not finding much — which is a good thing.
"It is now more difficult to find nutria because there aren't as many left," she said.
While it still may take several more years before the animal has completely disappeared from the area, the eradication program has made great strides since its formation in 2002. As has Buhr since her final classes at SU.
For soon-to-be graduates, she offered some advice based on her experiences: Join groups that interest you (she, for example, is a member of the Maryland-Delaware chapter of the Wildlife Society and chair of its awards committee), take advantage of networking opportunities and don't be afraid to volunteer.
"As long as you're working hard, doing what you love and having fun, everything else will fall in line," she said.
For more information call 410-543-6030 or visit the SU website at www.salisbury.edu.