Friday, December 18, 2015
Perdue School Students Raise Over $4,500 for Local Causes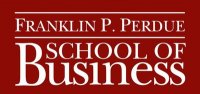 SALISBURY, MD---Students in Paula Morris' Advertising and Promotions Management classes at Salisbury University raised more than $4,500 for local causes this fall.
Each semester, Morris tasks students in the Franklin P. Perdue School of Business with developing and promoting fundraisers for local charities to give them real-world experience.
"This is service learning, but it's also a way to teach implementation of business plans," said Morris. "The students learn that things seldom go as planned."
Activities included everything from surveys and donation drives, to yoga and athletic events, and even an Ugly Sweater Walk.
Proceeds benefited groups including Operation We Care, Prince Street Elementary School, Change for Change, the Ocean Games, the Justin McJilton Scholarship Fund, the Westside Historical Society, the Arthritis Foundation, and SU offices and events.
While all of the projects were successful, some resulted in suprises and a reminder that not all success is measured in dollars.
A survey for SU's annual Gullfest concert, for example, exceeded expectations when, instead of the 50 or so responses students expected, they received more than 500. Likewise, an SU Admissions event didn't raise any money — that wasn't its goal — but resulted in two early decision applications.
For the admissions project, the SU students prepared a special presentation for high school students visiting campus on Veterans Day who were interested specifically in business majors.
It served as a pilot program for hosting special sessions within SU's academic schools during holidays when many public school students do not have classes — giving them time to visit campuses — but SU remains in session.
"We are going to pursue that with other schools [at SU], as well," said Stacey Jones, SU associate director of admissions.
Morris' students also worked on an email and print recruiting campaign to bring more business students to SU.
For more information call 410-543-6030 or visit the SU website at www.salisbury.edu.