Friday, January 24, 2014
SU Accepts Applications for New Doctorate in Education
SALISBURY, MD---Salisbury University is accepting applications for admission into its second doctoral program — this one in education. (The first, in nursing practice, started in fall 2012.)
The new Doctor of Education is in Contemporary Curriculum Theory and Instruction in Literacy (Ed.D.). Open to all levels of educators who are interested in designing and implementing solutions related to literacy practices in schools, the program begins in fall 2014.
"The new Ed.D. fills an important need in our community," said Dr. Cheryl Parks, dean of the Samuel W. and Marilyn C. Seidel School of Education and Professional Studies. "In a 2011 needs assessment, educators in this area expressed significant interest in a doctoral program and literacy was a major theme."
SU's 60-credit program requires 16 courses, followed by dissertation work. Classes may include face-to-face, hybrid and online formats. There are multiple options for candidates to move through the program at different paces, depending on their personal needs.
"The new Ed.D. is organized around the core components of the Carnegie Project for the Education Doctorate, a consortium that promotes high-quality programs," said Dr. Maida Finch, interim program director. "Carnegie-based doctoral programs are rigorous and relevant to real practice."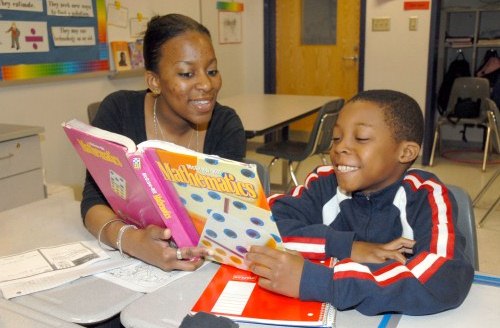 Classes explore curriculum theory, research and practical applications, with a focus on literacy. "Writing: Theory, Research and Practice" and "Diversity, Literature and New Media Across the Curriculum" are sample courses.

"This applied program facilitates inquiry-based learning through research, case studies, and projects that integrate authentic experiences with opportunities to collaborate and share knowledge in public venues," Finch added.

With roots as a Maryland State Normal School created to train elementary teachers for rural classrooms, SU has a tradition of academic excellence in its education programs. Accredited by the National Council for Accreditation of Teacher Education, SU has produced over 40 Maryland Teachers of the Year since 2003, including two statewide winners.

In addition to a convenient location and knowledgeable faculty advisors, SU's program is competitively priced. Scholarship funding may be available.

Priority consideration will be given to those who submit application materials by Monday, February 17. Applications will be accepted after that date, pending available space. Candidates must have a master's in education or a closely related field.

For more information, contact Finch at 410-677-0236 or mafinch@salisbury.edu, or visit the SU Ed.D. website at www.salisbury.edu/educationspecialties/EDD.