Monday, January 30, 2017
Registration Open for CELL Lighthouse Literary Guild Series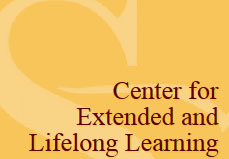 SALISBURY, MD---Salisbury University's new Center for Extended and Lifelong Learning (CELL) provides opportunities for established and aspiring writers to hone their skills through classes offered by the Lighthouse Literary Guild from February 13-March 22.

All sessions meet weekly at the University House, 1116 Camden Ave.

Classes this semester include:

"Writing Real Characters" with Nancy Mitchell: 9-10:30 a.m. Mondays. Participants look at the methods writers use to develop complex, believable, flesh-and-blood characters with an eye toward using those techniques in their own writing. Students share their works and receive constructive criticism from their peers. Mitchell is a published author and faculty in SU's Environmental Studies Department.

"Poetry as Personal Expression" with Fred Pomeroy: 4:30-6 p.m. Mondays. Students examine established works in a variety of poetic forms and practice creating their own works of the same or related types. Participants are encouraged to bring an original selection to each session to share. Pomeroy is a waterman with a master's degree in teaching.

"Writing for Publication" with Susan Canfora: 3-4:30 p.m. Wednesdays. Participants learn the correct way to write for publications from letters to the editor, to newspaper columns, to magazine articles. Discussion topics include target audience; writing styles and the process of getting published; as well as using proper sentence structure, grammar, colorful descriptions and high-level vocabulary to draw and keep readers' attention. Canfora is a news reporter for the Salisbury Independent and an adjunct professor in SU's Communication Arts Department.



Class sizes are limited. Advance registration is required. Cost is $60 per person per six-week course. To register visit http://www.salisbury.edu/cell/lighthouseliterary.html.

For more information email Molly Riordan at mkriordan@salisbury.edu or call 410-543-6090.