Monday, January 30, 2017
Center for Extended and Lifelong Learning Presents 'Discover SU' Series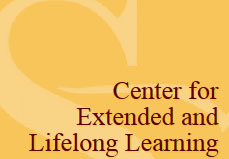 SALISBURY, MD---Salisbury University's Center for Extended and Lifelong Learning (CELL) invites community members to get to know the campus better through "Discover SU," a series highlighting the University's offerings and services.

The next tour, "Preparing Thousands of Meals a Day," is 4:30 p.m. Thursday, February 23. University Dining Services Director Owen Rosten leads visitors through SU's dining facilities, discussing what it takes to provide three meals a day for SU's 8,700 students, plus faculty, staff, visitors and special events.

Other upcoming topics include:

• March 16 – Ward Museum of Wildfowl Art

• April 20 – SU Art Galleries

• May 18 – SU Arboretum



Those planning to attend should RSVP in advance through the CELL website. Parking information and tour location will be sent to participants prior to the tour. Admission is free and the public is invited.

For more information email Molly Riordan at mkriordan@salisbury.edu, call 410-543-6090 or visit the CELL website at www.salisbury.edu/cell.