Friday, May 10, 2013
Recitals Showcase PRESTO Students Tuesday, May 14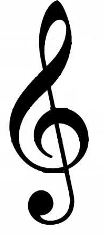 SALISBURY, MD---Students taking lessons through Salisbury University's PRESTO preparatory school of music share their talents during recitals at 5:30 and 7 p.m. Tuesday, May 14, in the Great Hall of Holloway Hall.

The students range in age from 6-17 and in ability from beginner to intermediate. They perform solo piano, violin, cello, guitar, trumpet and voice works. Selections include Scott Joplin's "The Entertainer," J.S. Bach's Violin Concerto in A minor and Oskar Rieding's Concertino in Hungarian Style.

Students represent PRESTO instructors including Bobbie Thamert, Camelia Lasley, Martha Mancuso and Tara Gladden, among others, as well as SU student instructors Stephanie Durham, Caitlyn Howard, Michael Pistorio and Alex Wehrenberg.

Sponsored by the Department of Music, admission is free and the public is invited. For more information call 410-543-6385 or visit the SU Web site at www.salisbury.edu.

Class registration for PRESTO program's summer session is open through Friday, May 31. Students may register for four, six or eight weeks of private instruction in violin, cello, voice or piano, with lessons beginning the week of May 13. For more information call 410-548-2985 or visit the PRESTO Web site at www.salisbury.edu/musicdept/presto.