Wednesday, May 7, 2008
Phillips, Harrison Speak at 82nd Year Spring Commencement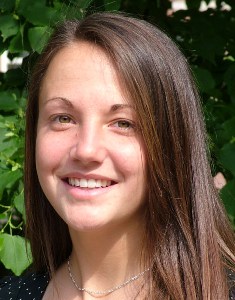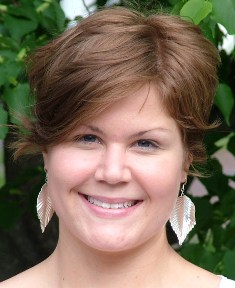 SALISBURY, MD---When Meghan Phillips began her freshman year at Salisbury University, it was, by her own admission, "one of the scariest feelings of [her] life."
Now a confident senior, Phillips shares her experiences at SU with hundreds of her fellow students, along with their families and guests, as the morning speaker during SU's 82nd year Spring Commencement 10 a.m. Saturday, May 17, at the Wicomico Youth & Civic Center.
"My best experiences have come from the classroom," said Phillips, reflecting on her four years at SU. The physical education major relied on the support of her professors, as well as that of her fellow student-athletes on the women's basketball and ultimate Frisbee teams.
"They shaped my life," she said, noting that the philosophy by which she has lived her life since coming to SU in 2004 came as the result of a freshman class taught by retiring Professor of Philosophy Jerry Miller.
"It's all about love. All of us really do have that common bond—how we came here, the people supporting us—the University really loves us all."
Along with Miller, she thanked Dr. Michael Vienna, SU athletic trainer, and Dr. Susan Muller and Marianne Noelte of the Health, Physical Education and Human Performance Department for their guidance during her years at the University. After graduation, she plans to pursue a graduate degree.
Afternoon commencement speaker Caroline Harrison also received support from her family when first attending SU—though not necessarily the kind she had anticipated. Having lived in Salisbury for four years prior to her high school graduation, she applied at many schools outside the region. When her parents learned she had not applied to SU, however, they insisted she apply. Today, she calls it the best decision they ever forced her to make.
"This university is dynamic," she said. "It has a lot to offer. It changed my opinion of Salisbury and Maryland in general. It's helped me become a young adult."
That transition occurred quicker than Harrison anticipated. A Spanish and secondary education major, she received a call last year from the Wicomico County Board of Education, which was seeking a Spanish instructor for Parkside High School. She accepted the offer, finishing the last year of her degree while holding down a full-time job in her chosen profession. The rare situation places her in a unique position to offer her fellow graduates some advice for their first year in the "real world": "Stay focused because everything becomes a blur. Remember what's important."
This includes professors—like Drs. Arlene White of the Modern Languages Department and Teena Gorrow of the Teacher Education Department—who helped her during her four years at SU.
Students from the Franklin P. Perdue School of Business and Samuel W. and Marilyn C. Seidel School of Education and Professional Studies graduate during the 10 a.m. ceremony. Students from the Charles R. and Martha N. Fulton School of Liberal Arts and Richard A. Henson School of Science and Professional Studies graduate during the 2 p.m. ceremony.
Among undergraduates, 700 students receive the Bachelor of Science, 428 the Bachelor of Arts, 61 the Bachelor of Social Work and 18 the Bachelor of Fine Arts. Graduate degrees include Master of Education—52; Master of Business Administration—38; Master of Social Work—34; Master of Science—18; Master of Arts—14; and Master of Arts in Teaching—14. Altogether some 1,377 degrees are conferred, representing the largest graduating class in SU history.
During the morning ceremony, SU President Janet Dudley-Eshbach presents an honorary Doctorate of Public Service to Mitzi Perdue, a nationally recognized civic leader, author and philanthropist, who has made enhancing the health and well being of Eastern Shore citizens a personal quest.
Special honors continue during the 2 p.m. ceremony, as Dudley-Eshbach presents the second annual President's Distinguished Community Leadership Awards to alumna Sue Revelle and to Women Supporting Women, Inc. (WSW), a breast cancer support group that started in Revelle's basement 15 years ago. Today the non-profit organization has grown to four chapters with the mission of helping survivors and families affected by breast cancer in the six lower and mid-Shore counties.
Admission to Commencement is by ticket only. A reception at the Civic Center follows each ceremony. For more information call 410-543-6030 or visit the SU Web site at www.salisbury.edu.