Wednesday, August 26, 2015
PACE Panel Discussion Celebrates Constitution Day Thursday, September 17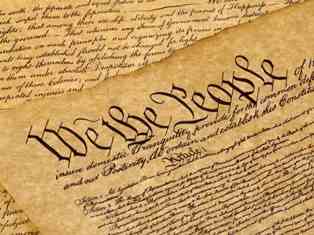 SALISBURY, MD---"Does the Constitution Still Work for 'We the People'?"

That's the question panel leaders Tim O'Rourke, provost of Virginia Wesleyan University, and Bobbi Adams, Salisbury University associate professor of political science, address during this year's SU Constitution Day event 7 p.m. Thursday, September 17, in the Wicomico Room of the Guerrieri University Center.

The discussion inaugurates the SU Institute for Public Affairs and Civic Engagement's (PACE's) "Informed and Engaged Lecture Series." It also marks a homecoming for O'Rourke, former dean of SU's Charles R. and Martha N. Fulton School of Liberal Arts.

Panelists respond to the overall question with several of their own. They explore whether representative democracy still functions well under the United States' constitutional arrangement, whether policy outcomes are fair, and whether current political institutions are able to effectively address issues of inequality and other concerns.

Admission is free and the public is invited. For more information call 410-543-6030 or visit the SU website at www.salisbury.edu.